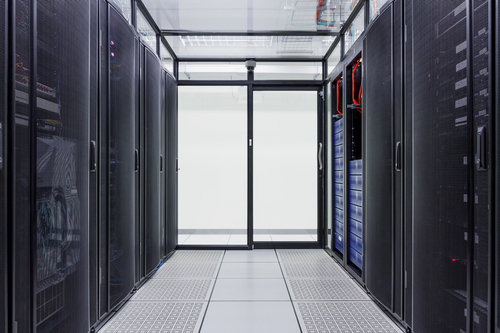 Thanks to the rise of agile development methodologies in the enterprise, there's a lot of focus these days on the so-called "DevOps crisis": managing frequent updates to applications as they're deployed from the IT department to the user base. But it's not as if DevOps is a new issue. Silos have existed within IT organizations for years. What's changing is the exponential rate at which applications need to be rolled out and updated. Reorganizing IT organizations in a way that bridges the silos has become a major focus of CIOs everywhere. The solution? A new type of virtualization in the data center. Sven Gerjets, senior vice president for information technology for
DirecTV,
is adamant that DevOps is most definitely a CIO-level process issue. "DevOps has to be solved by a strong CIO," Gerjets said. "There is no tool that is going to solve a process issue. The whole notion that agile plus DevOps is going to create some new utopia drives me crazy. This is just a classic problem that stems from having all these silos in IT." To solve the DevOps process problem, DirecTV consolidated its developer teams to create units that were organized around functions in a way that allows any given unit to span testing, operations and business analyst functions. On top of those units, DirecTV then overlaid a project management function that is responsible for making sure any service to the business is managed on an end-to-end basis. Changing the overall culture within the IT organization would be too big a task, Gerjets added. But putting someone in charge of managing applications and the stacks they run on goes a long way to solving the problem. Gerjets believes tools can play an important role in making the process easier to manage. But he also thinks it's ultimately up to the CIO to make sure that the IT organization is managed in a way that prevents finger pointing between developers and the IT operations team every time there is a problem.
Service Virtualization Helps Testing
One new class of tools that Gerjets credits with helping him keep the DevOps peace is
service virtualization
. Since adopting service virtualization technology from CA Technologies, DirecTV has supposedly been better able to simulate production environments in their data center. Service virtualization works by emulating the behavior of the software components inside a production environment, within a test environment. In the case of CA Technologies, that capability has been made available via
ITKO technology called LISA, which the company acquired in 2011
. As important as service virtualization can be, it's only one piece of the DevOps puzzle. Application release management software and application performance management software, along with the ability to mine data that can be incorporated into a feedback loop back to the development team, helps simplify the problem. Done right, a well-managed DevOps process can reduce the time it takes to build and deploy new applications, while simultaneously allowing an organization to increase the number of new projects that can be effectively managed. Right now, however, most IT organizations can't get new releases out on time or within budget. Worse yet, noted CA Technologies general manager Michael Sargent, many of those applications now directly touch consumers. "The stakes are higher so a lot of IT organizations are feeling the heat because an outage can be pretty damaging," Sargent said. "Today most organizations are snapping together components so they need a lot more transparency and visibility into the process." The biggest issue Gerjets had with getting his organization to embrace service virtualization is that a lot of people didn't think something like that could be done. "It's a little surprising to see how skeptical people are about service virtualization across the organization… It sounds like magic, so people assume there is no way to really do it." The best way to overcome that skepticism, Gerjets continued, is have IT leaders pick a project that could offer a lot of value to the business, rather than pilot-testing service virtualizations in general: "Find that one market driver application that is driving the business crazy and start there… You need to get people thinking out of the box." By allowing DirecTV to abstract legacy technology, the company could more easily replicate back end services in a way that didn't threaten fragile production environments. If companies see IT management as a strategic business issue, it could make them more serious about updating all the necessary IT tools—something that many organizations neglect to do. But even then, no single set of tools will solve the DevOps crisis of its own accord.
Image: Yentafern/Shutterstock.com