Amazon's Xiaoxu Liu shares what it's like to work inside one of the most influential companies of all time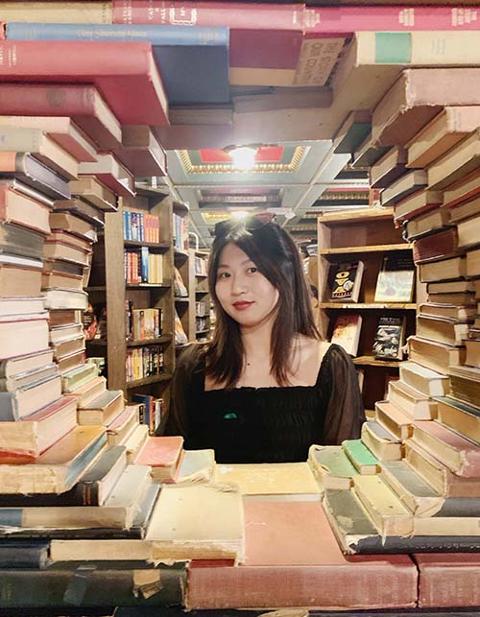 Xiaoxu Liu, Software Development Manager at Amazon
Imagine a job where you felt invigorated on a daily basis. A manager who empowered you to take risks, own projects, and navigate your own career. A company with the resources for you to make a real impact in the lives of billions of people. An environment where your authentic self is celebrated, valued, and respected. Dice recently had the opportunity to sit down with one of Amazon's many leading engineers Xiaoxu Liu – and that's exactly what her experience there has been like.
Liu has been with Amazon for six years. While she started her journey as a Software Development Engineer (SDE) on Amazon's Alexa team and worked on early versions of Echo devices, her career has grown and she is now a Software Development Manager (SDM) on Amazon's Consumer Robotics team - the team behind Astro, Amazon's first household robot, where she is helping shape the future of in-home robotics.
Being a software developer at Amazon
As an SDE on the Alexa team, Liu collaborated with experienced engineers and applied scientists. She details that at entry-level the work is usually hands-on and involves many coding activities, while as a Senior SDE she had a mix of hands-on work as well as tech lead activities. Senior SDEs lead a small group to deliver technical projects and collaborate with cross-functional teams to discuss technical requirements and components integration, overseeing the projects while also implementing a major portion of them.
Today, Liu is an SDM where she is more focused on people-centric responsibilities such as personal development, career guidance, defining future team roadmaps, project management and delivery, as well as hiring activities. When asked what advice she would give to someone looking to join the software development or consumer robotics team at Amazon, Liu replies:
"I think technical skills are essential to be a successful engineer on any team at Amazon. Technical skills are a must-have, but my advice is also to go beyond those technical skills.
What I feel has helped me the most is ownership - the Amazon Leadership Principle I like and continuously benefit the most from. Taking ownership helps with personal growth, pushing comfort zones and team boundaries, filling in the gaps whenever needed and eventually contributing to successful products.
At the end of the day, when we deliver projects successfully, we deliver value to customers by achieving a better customer experience. Being an owner – especially for your project – is the first step."
Navigating the early challenges of Amazon Alexa
Liu references back to the beginning of her time with Amazon when she supported the Alexa Cloud Platform team, where she was responsible for interacting with device software and managing connections between cloud and devices.
"The Alexa team was my first at Amazon. We launched the first Echo Show device. Launching the first device with a screen was a very exciting project, with lots of opportunity to scale. Soon after, Alexa expanded rapidly. Our biggest challenge internally was scaling from a systems architecture perspective."
She explains that solving scalability issues helped Amazon Alexa evolve to where it is now.
"We have so many experiences supported and have launched so many new devices. The number of devices increased dramatically in the years I was on the team. I believe that part of the reason for the ongoing success of Alexa as a product is because of the scale we achieved."
Amazon Astro: a new set of challenges for Liu to solve
Currently, Liu is working on the early stages of another new technology: Amazon Astro. She advises that the challenge today with robotics is centered around technology and innovation. Liu and her team are developing the core technology to understand home environment; a lot of experimentation is necessary before applying invented technology to Amazon Astro experiences.
"This is a very new area and Amazon Astro is the first of its kind in the consumer robotics industry....
There are a lot of new problem areas in consumer robotics, so there were challenges around things like 'how do we invent new technologies to have a home robot reliably navigating in changing home environments, provide value to customers and be good company for household members?'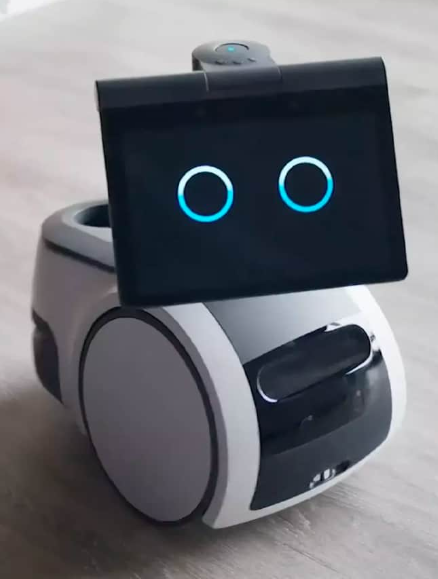 My team is focused on areas like establishing a better understanding of Astro's environment, building the foundations for enabling Astro to adapt to changes in that environment, and providing a scalable solution and the needed algorithms to exceed customer expectations. It can be as simple as remembering a space or point of interest, or can be as complex as adapting to furniture moving around and door open close changes in the home."
Learn more about the science behind Astro
Career growth at Amazon
When we asked Liu to reflect on her Amazon journey, Liu tells Dice she feels that her skillset is improving, and that she is experiencing personal growth as well.
"There are a lot of opportunities for me to grow as an engineer and manager at Amazon. There are always new challenges that I could learn and grow. Feeling challenged and continuous growth play a very big role in my motivation."
She goes on to say "When transitioning from SDE to SDM I received a lot of support from my manager who guided me through the entire process. It's a big change in terms of roles and responsibilities, and it requires different skills I had to learn."
Liu also shares that she has learned a lot from her leaders and Principal Engineer partners. She has been able to leverage them for help and constructive feedback as she grew into her new leadership role - "Leadership in the consumer robotics organization cares about individual's career and growth".
Working on Amazon Devices and Services
Liu says that culture and leadership within Amazon Devices and Services (D&S) has kept her on this team. She enjoys having endless opportunities to innovate, and feels empowered to take calculated risks. The work she is doing is meaningful as the team continues to lean into the customer need, currently making Amazon Astro useful and a real "member" of the home.
"The part that I really enjoyed in my journey is technology challenges and opportunities to grow and influence. I feel like I can always be challenged at Amazon. This applies to when I was an engineer on the team, and now as I've transitioned to be an engineering manager on the team. There is always enough challenge for me as well as for the team.
The second thing that I'm happy about within my team and in the organization is the amount of support I get and the talented engineers I can work with, as well as the support from the leadership. I think we have a very good leadership culture and I feel supported on a daily basis and get a lot of guidance from other tech leaders, as well as the leadership team."
Amazon Devices is proud of the inspiring work our teams are doing. Our employees bring diverse backgrounds and perspectives together to shape innovation that impacts millions of lives each day. Learn about our current hiring needs and project on our jobs site
Additional articles and insights from the Amazon team can be found on Amazon News