[caption id="attachment_17617" align="aligncenter" width="600"]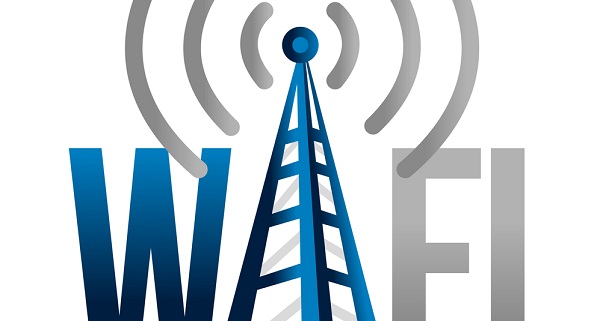 Sprint's WiFi Calling, LTE/WLAN gateway are both hobbled in disappointing ways.[/caption] Sprint has announced two new offerings designed to give callers better call quality and data connections in network dead spots or inside buildings, which are often difficult for its ordinary cell-network signals to penetrate. The first is a service to allow voice calls over WiFi networks as well as Sprint's 3G and 4G cellular networks in much the same way it now allows smartphone customers to make data connections using local WiFi as an alternative to Sprint's CDMA-based cell network, according to a
Feb. 21 announcement on a blog aimed at Sprint customers
. Most Sprint plans include unlimited voice minutes, but WiFi calls won't count against plan limits. Text messages sent via WiFi won't count against the plan either. International calls will still be billed at standard rates. The plan isn't as good as it sounds, however. Wi-Fi Calling will initially be available on just two devices, the oversized
Samsung Galaxy Mega
phablet and the
Samsung Galaxy S 4 Mini
(the latter is the smaller, slightly less muscular version of the popular Samsun Galaxy S4). Sprint's announcement said WiFi Calling would expand to other devices, but gave no indication which devices or when that would occur. WiFi calling will work only on WiFi networks that have already been registered and authorized by a specific user,
according to a Feb. 20 analysis from AndroidPolice,
which obtained unpublished details about the service via anonymous sources. Each WiFi network used by a customer must be tethered to a real-world address, to allow for emergency 911 calls, according to AndroidPolice. WiFi Calling will also work only within Sprint service areas, however; if there is no CDMA signal available, WiFi calling will be disabled as well. So: no hope of making Sprint WiFi calls in places where there is no CDMA signal, and no chance that Sprint customers who are traveling will be able to use the nearest available WiFi when they can't get a Sprint connection, or use the nearest available WiFi at all without visiting Sprint.com and registering. The result is a service that will enhance the quality of calls for Sprint customers who live or work in poor coverage areas, but won't make any difference at all outside their normal haunts. Sprint's version of WiFi calling doesn't compare to the one
T-Mobile introduced in October,
which allows customers to use almost any WiFi source and isn't limited to its GSM-network coverage area. It also
doesn't compare to Republic Wireless,
which uses a proprietary voice-over-IP application for Android to make customer-selected WiFi networks the
primary connection method for voice, text and data calls,
falling back on Sprint's CDMA network when no WiFi is available. Though appealing to far fewer Sprint customers than WiFi Calling, the Feb. 21 announcement that Sprint will ship a router that contains a Sprint 3G/4G modem as well as high-speed 802.11ac wireless and Gigabit Ethernet connections will be more relevant to business users. The router, a joint effort of Sprint and Netgear called the LG6100D, is a $199 addition to Netgear's existing line of LTE gateway routers. It is not an Unlicensed Mobile Access (UMA) gateway that would provide seamless handover of data and voice calls between Sprint's network and a company's own IP network, which would allow employees to walk into cell-deprived buildings without losing calls. Instead, the Netgear LTE Gateway 6100D is simply a combination of a fast WLAN router and a Sprint femtocell like the much-maligned
Airave
, which is designed to act as a wireless-network extender for Sprint's network, intercepting calls from Sprint phones within homes or office buildings and routing them via wired Ethernet to Sprint's network. The modem embedded in Netgear's 6100D is designed to handle Sprint's 3G, 4g/LTE and its still-developing "super" LTE called Sprint Spark. It can provide Sprint network links that peak at speeds between
50Mbit/sec to 60Mbit/sec, according to Sprint,
for either voice or data connections. Rather than acting simply as a conduit for Sprint-subscribed devices to access a Sprint network, however, the Netgear LTE Gateway 6100D requires its own data plan at separate prices that start at $14.99 per month for 100MB of data sent across Sprint's 3G/4G networks, ranging up to $109.99 for 30GB per month of combined 3G/4G. Sprint customers would thus be paying twice for the transmission of the same data – a voice/data plan to connect the phones and tablets of its employees anywhere within the Sprint coverage area and another to allow that connection within the customer's own building using an improved version of the Airave, which usually doesn't require any additional equipment rental or subscription payments from customers. Sprint's announcement quotes Sprint VP of product development David Owens describing the gateway as a "new innovation to meet the growing needs of our business customers." The announcement does not go on to describe the benefits of the convergence of network platforms or convenience the gateway could deliver to customers tired of maintaining and paying for multiple wireless networks: it refers to embedding LTE in a WiFi router as "another milestone in the rollout of Sprint Spark," Sprint's premium-priced, still-largely-unavailable high-speed version of LTE, which GigaOm analyst Kevin Fitchard describes as the latest potential benefit in a long line of Sprint efforts that have
"failed to live up to that potential."
Spark is currently available in portions of the following markets: Los Angeles, New York, Chicago, Houston, Dallas, Austin, Texas, San Antonio, Texas, Fort Worth, Texas, Miami, Fort Lauderdale, Fla., Tampa, Fla., Kansas City, Mo., Philadelphia and Baltimore. Customers interested in paying additional hardware and service fees to assist Sprint in expanding its Spark network will be able to buy the LG6100D through Sprint retails stores, its Website or through Sprint Business Sales.
Image: Shutterstock.com/alexmillos