San Francisco-based Square is offering an
intensive computer science program
for women in high school and college, joining a growing number of companies aiming to increase the number of women in the field.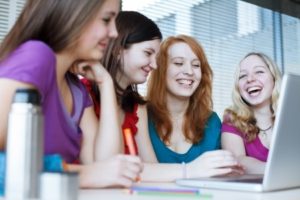 The programs are selective, with only eight spots available for Square's
High School Code Camp
and 20 in its
College Code Camp
. The high school program, held after school for eight months, offers lectures, labs, a monthly hackathon and the ability to build an Android app for an end-of-the year project while working side-by-side with Square engineers. The camp will run from October 28 to May 6.
Applications
are due by September 27. The four-day college code program, which runs from January 7 through 11, features coding workshops and sessions on leadership.
Applications
for that are due October 25. This isn't Square's first time pushing tech training for women. It held its inaugural College Code Camp last year. One of the participants, Wellesley College junior Monica Starr Feldman,
blogged on Women 2.0
that she left the camp with three new programming languages under her belt. She said the camp made her a stronger developer, and that it "removed my fear and surrounded me with encouragement." This is the first year that Square will run a code camp for high school girls. Square isn't the only company mentoring the next generation of women in tech.
General Electric
,
Microsoft
and a host of other
corporations are also investing
in computer camps, training and scholarships for those interested in IT. However, the training may not be as important as the ability of tech leaders to convince young women that an IT career is an attractive and viable option for them. "Studies show that while a majority of today's girls have a clear interest in STEM, they don't prioritize STEM fields when thinking about future careers," said Dee Mellor, Chief Quality Officer at GE Healthcare, in a company statement. General Electric runs
GE Girls
, a week-long camp for middle schoolers focused on science, technology, and engineering. Industry efforts come at a critical time for women in IT. A
Dice News special report on women in tech
said that while women make up to 57 percent of the workforce, they
only represent 25 percent
of professional computing occupations. The number of women in IT has remained at a mere quarter of the tech workforce for roughly a decade.