[caption id="attachment_140116" align="aligncenter" width="4000"]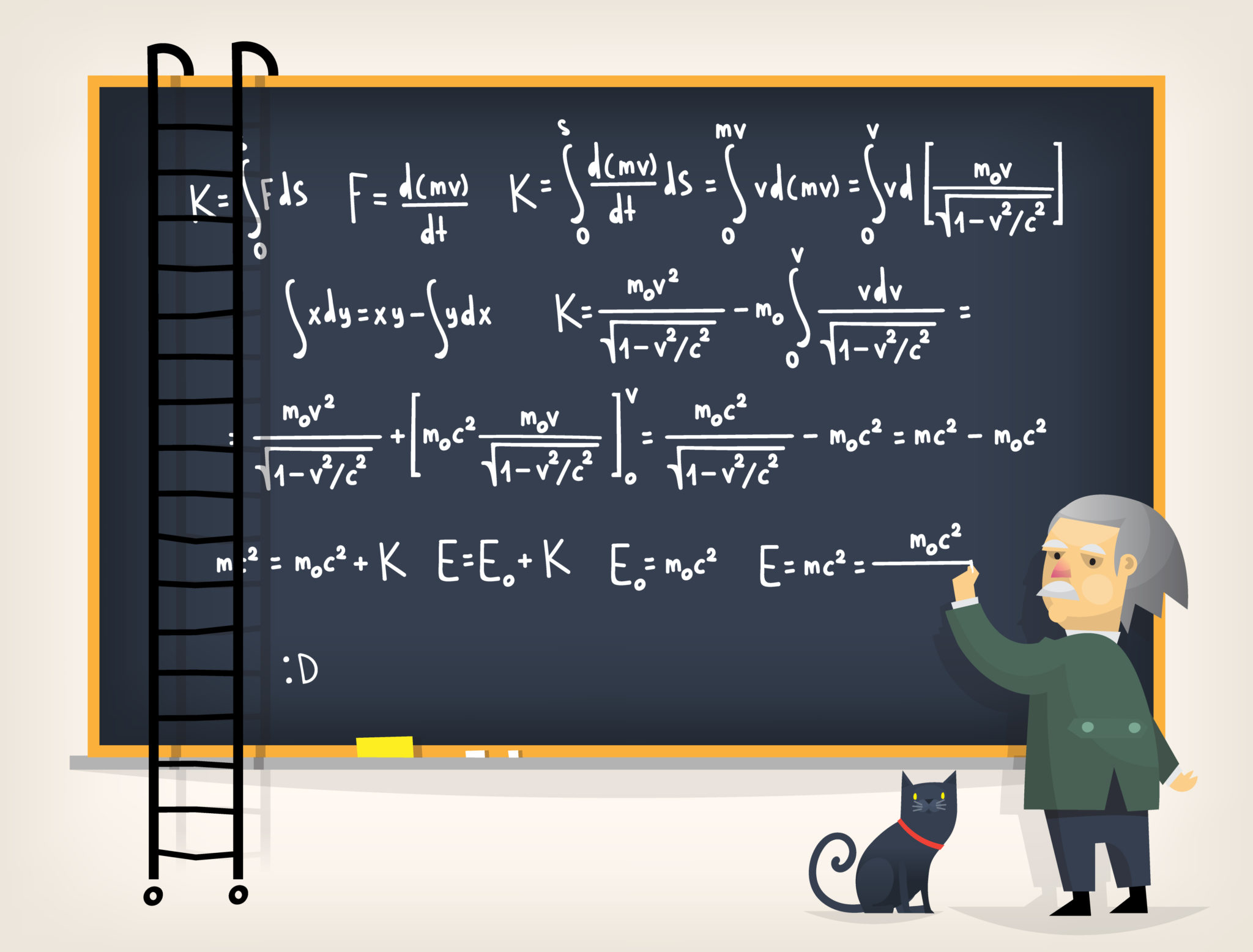 Physicists dominate STEM jobs.[/caption] Those in the Science, Technology, Engineering and Math (STEM) fields are often thought of as
top earners
, but that's
not always
the case. A
new study
from SmartAsset details where in the United States those skilled workers can find the best opportunities and pay – and some of the results
might
surprise you. In a
completely shocking turn of events
, the West Coast is still the place to be for STEM jobs: Specifically, San Jose-Sunnyvale-Santa Clarita, otherwise known as the belly button of Silicon Valley. In those areas, the average pay is $105,920 for high-tech workers, which is a 3.5 percent salary bump over last year. We blame Google. Silicon Valley's highest-paying tech jobs are "computer and information research scientists" ($154,160 median salary), software app developers ($147,220), and computer network architects ($144,670). The area just north of Silicon Valley, the San Francisco-San Mateo-Redwood City geography, came in third. And who
dares
challenge the Golden State's dominance in STEM fields? A familiar foe:
Cleveland, Ohio
. That's right, the Cleveland-Elyria-Mentor area was second on SmartAsset's list, with a 6.4 percent uptick in annual salaries. Physicists topped the earnings chart ($148,890), while "medical scientists" earned the second-most ($131,750). Aerospace engineers checked in with $111,300 annually. As SmartAsset notes, Cleveland is starting to evolve after its most recent industrial slump, and may just be a big part of our domestic braintrust long-term. While the list had some obvious inclusions (Washington D.C. is tenth, Chicago ninth… Oakland, California is fifth, likely a spillover from San Francisco and Silicon Valley), there were a few spots that might surprise you. Detroit, Michigan is eighth. Huntsville, Alabama comes in seventh, and San Antonio, Texas sixth. The common thread? Physicists. [caption id="attachment_140113" align="aligncenter" width="600"]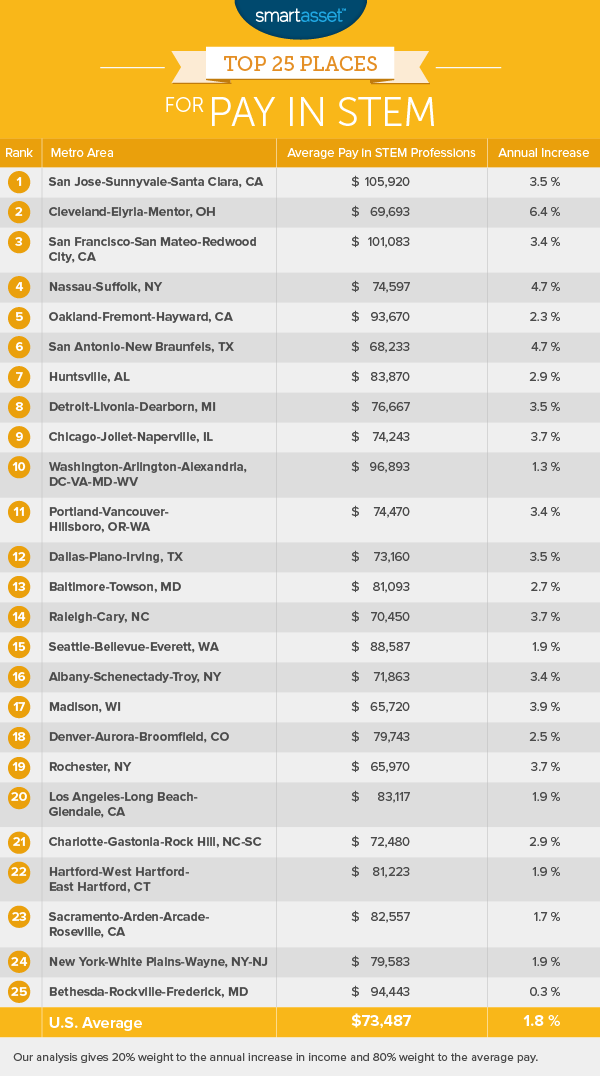 STEM Jobs Nationwide credit: SmartAsset[/caption] That profession dominates annual earnings in those cities; in all municipalities, some sort of engineering job occupies the top three earning positions. SmartAsset notes that in seven of the top 10 locales for STEM jobs, physicists rank in the top three. Computer network architects are another top earner, second only to physicists. The average nationwide salary for these types of jobs is $74,487. Across the board, pay is up 1.8 percent for high-end tech employees in the United States. As you might imagine, density matters; SmartAsset says: "In every metro area where STEM workers make up more than 12% of the workforce, the average pay is higher than $80,000." A previous
study
by the U.S. Bureau of Labor Statistics (BLS) shows the value of STEM degrees; those workers were found to have made $50,000 to $60,000 more than non-STEM employees. The core issue is education, though. In 2017, the United States
ranks a distant third
behind China and India when it comes to STEM graduates. China churns
eight times
more STEM graduates than the United States, while India spits out four times the number of STEM workers that we do domestically.