[caption id="attachment_13884" align="aligncenter" width="615"]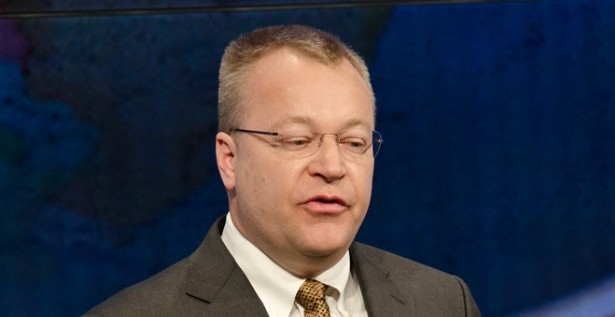 Elop: Appetite for destruction?[/caption] Bloomberg is reporting that Stephen Elop, who's apparently on the short list of candidates to replace Steve Ballmer as Microsoft's CEO, would eliminate company projects such as Xbox and Bing while focusing resources on Office.
The newswire drew its information
from three anonymous sources with knowledge of Elop's thinking. Other candidates for the CEO role include Ford CEO Alan Mulally and Microsoft executives Tony Bates and Satya Nadella; the selection process is expected to take a few more months. Microsoft, of course, is staying officially silent on the deliberations. If Elop becomes CEO and pursues the Master Plan outlined in the Bloomberg piece, it would represent a sharp turn away from the "Windows First" thinking that dominated the company under Ballmer. For years, everything in the Microsoft hierarchy ultimately served Windows' interests: a product that wasn't compatible with Windows, or didn't help push the ultimate mission of installing the operating system on as many machines as possible, stood at serious risk of outright elimination. (Rumors suggest that interesting initiatives such as J. Allard's
Courier tablet
ended up in the dustbin of tech history because of this strategy.) Before he left Microsoft to join Nokia, Elop headed Microsoft's Business Division, so it's no surprise he'd want to focus on Office and the company's other, highly profitable enterprise software. But as head of Nokia, Elop made similarly bold strategic realignments that, while they probably looked good on paper, didn't quite work out. Specifically, Elop decided to abandon Nokia's popular homegrown operating systems, including Symbian, in favor of Microsoft's Windows Phone. That caused Nokia's share of the overall mobile-device market to dive into the single digits. At the time, Elop insisted he made the decision because Symbian and its ilk were incapable of competing in the broader market against Android and iOS;
revelations by the Finnish media over the past few months
, however, suggest that he'd been offered a generous cash incentive for selling off the company, which gives his "strategic realignment" (which everyone knew would initially collapse Nokia's market-share, as its product pipeline emptied out) a whiff of self-interest. So while it's likely that a Microsoft run by Elop would make some decisive moves, his previous attempt at game-changing quickly transformed Nokia from a communications powerhouse into a second-tier competitor and (eventually) a Microsoft subsidiary. And by eliminating Bing and Xbox, Microsoft would be giving up completely on the search and gaming markets in favor of becoming more of an enterprise-centric company—something that could please analysts mostly interested in the company's bottom line, but basically an admission of defeat in the consumer realm.
Image: matthi/Shutterstock.com