[caption id="attachment_137468" align="aligncenter" width="2357"]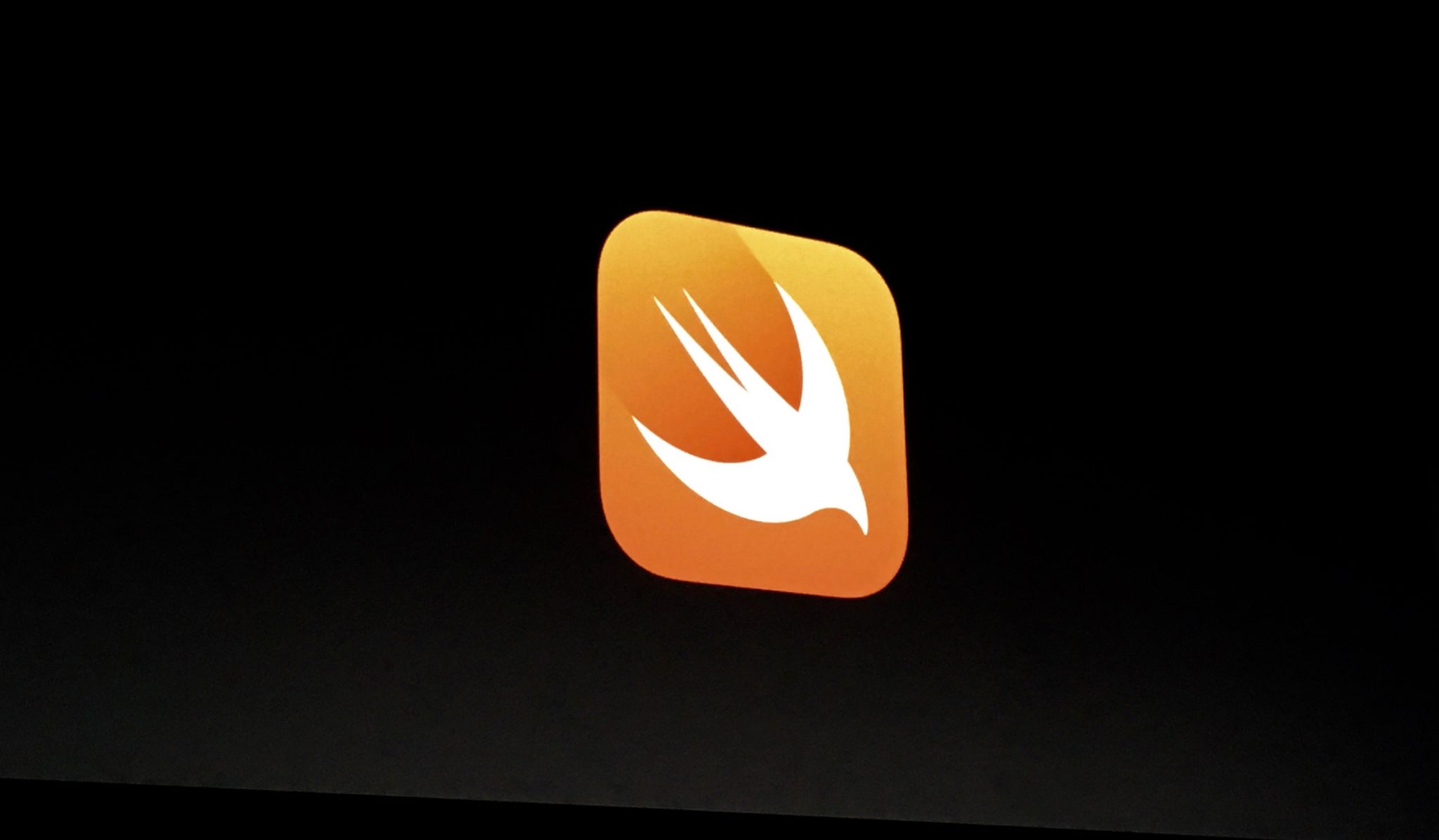 Swift 4 is coming.[/caption] Historically popular languages such as C and Python still dominate TIOBE's list of most popular languages, but a few upstarts such as Swift and Go are nipping hard at their heels. In its
March 2017 rankings
, TIOBE shows no movement in its top five languages. Java holds the top spot, followed by C, C++, C# and Python, in descending order. We should note that four of those languages
have dipped
, with only C# showing positive gains as it relates to the percentage of developers using a language. For the first time, Swift has cracked TIOBE's top ten, leaving Objective-C far in its wake. Up from the 14th spot at this time last year, Swift has seen a 0.68 percent gain in its overall use, with 2.268 percent of developers worldwide using it (based on code shared with TIOBE, of course). Objective-C also gained (0.54 percent, 1.997 percent of overall usage), but still slid one spot to number 16. [caption id="attachment_140409" align="aligncenter" width="1926"]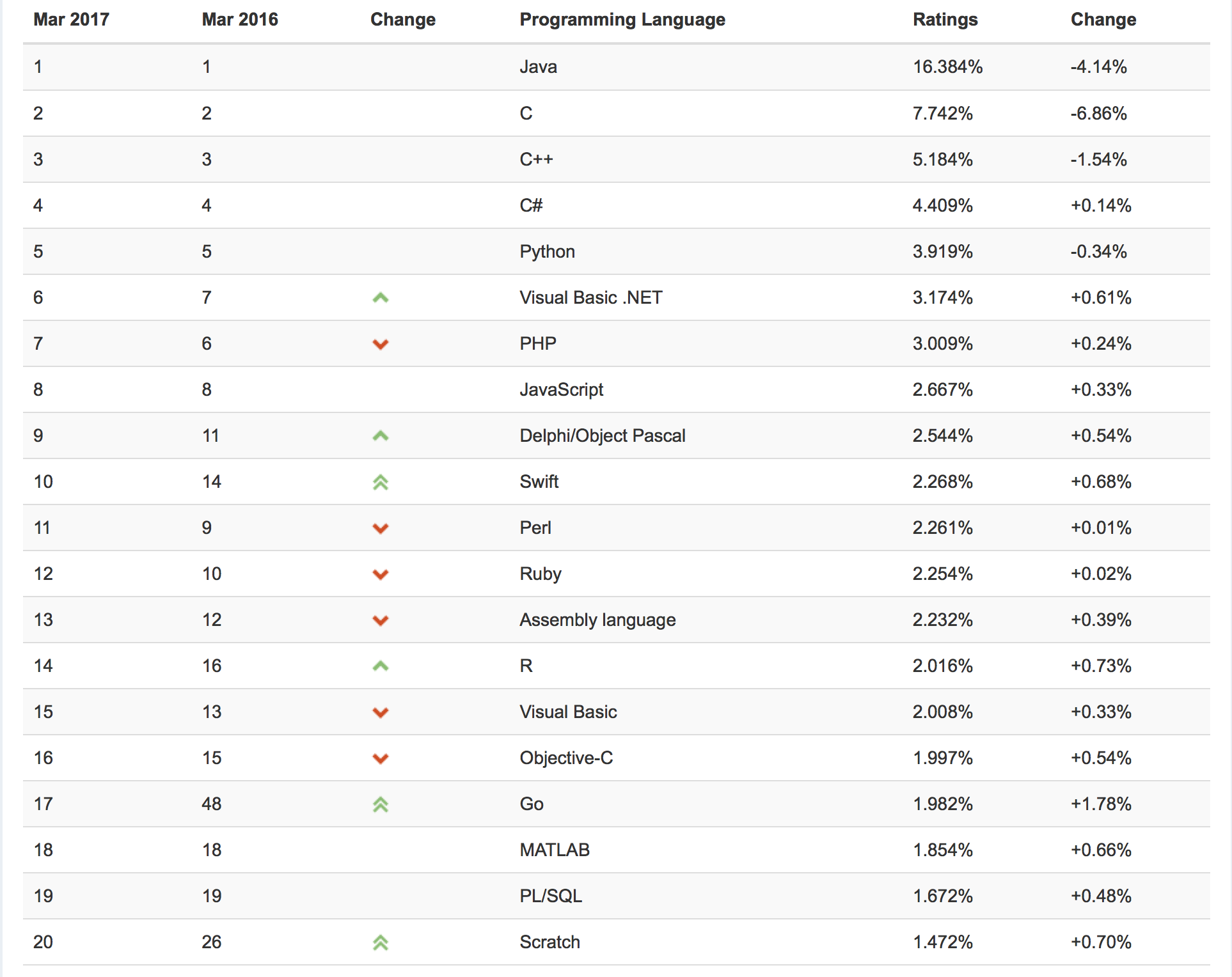 TIOBE Index March 2017[/caption] Perhaps the real ascension story comes from Google, where
Go skyrocketed into TIOBE's top 20
. This time last year, Go sat in 48th position; today, it's 17th. It saw the most gains of any language – 1.78 percent – and is poised to bypass Objective-C and
possibly
Visual Basic. Perl slipped out of the top 10 to the 11th position, swapping with Delphi/Object Pascal, which now sits at number nine. PHP and Visual Basic .NET flip-flopped, too, trading the sixth and seventh spots on this month's index. Scratch, MIT Media Lab's visual programming language,
still sits at 20
. An 'introductory language' using visual coding principles, MIT says that Scratch gains about half a million new users monthly. It may not be 100 percent production-ready, but keep an eye on it. If nothing else, it serves to fuel the other entries on TIOBE's list once students graduate to different disciplines and more advanced languages. TIOBE's list matches Stack Overflow's survey rankings
pretty closely
, and we'll be interested to see where some of these upshot languages appear on that latter list, which should arrive in the next few months.