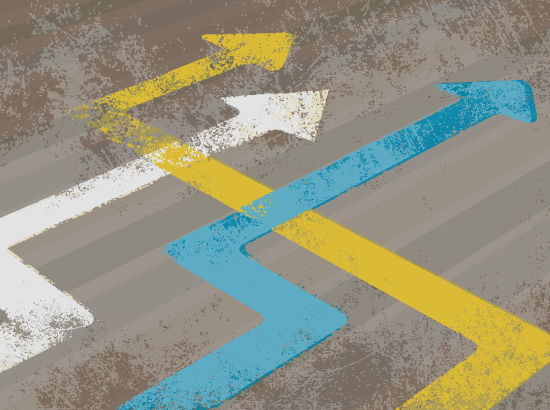 If you take a job for which you're overqualified right out of college, you could be setting yourself up
to earn less money over time
, according to economists from
Duke University
and the University of North Carolina. The economists used government data that followed Americans who were between 14 and 22 in 1979. Not surprisingly, they found that people were most likely to be "overeducated" when they took their first job. Women were slightly more likely to be in that position than men, possibly because they were more willing to trade a less exacting position for more flex time.
Click here to find entry-level jobs.
A key finding: Having a job for which you're overqualified can impact your wages for more than 10 years. For example, consider a worker who was overeducated for their job four years ago but has a more appropriate position today. Their wages will be 2.6 to 4.2 percent lower than they would have been if they'd never taken that initial job. It's not clear exactly why this happens, Vox.com notes. It could be that employers have some kind of prejudice against workers who've been in less-than-"good" jobs. Or, it may be that your time in that job put you behind in terms of skills development. The study was done using numbers for the general population, so it's not clear how this plays out in the tech world. Plans for a study examining different fields are in the works. Still, it may not be in your best interest to take just any job when you get out of school while you continue to look for a "real" one. The challenge, obviously, is about how you support yourself while you're looking.
Related Stories
Image: RoboLab/Shutterstock.com