[caption id="attachment_138555" align="aligncenter" width="1200"]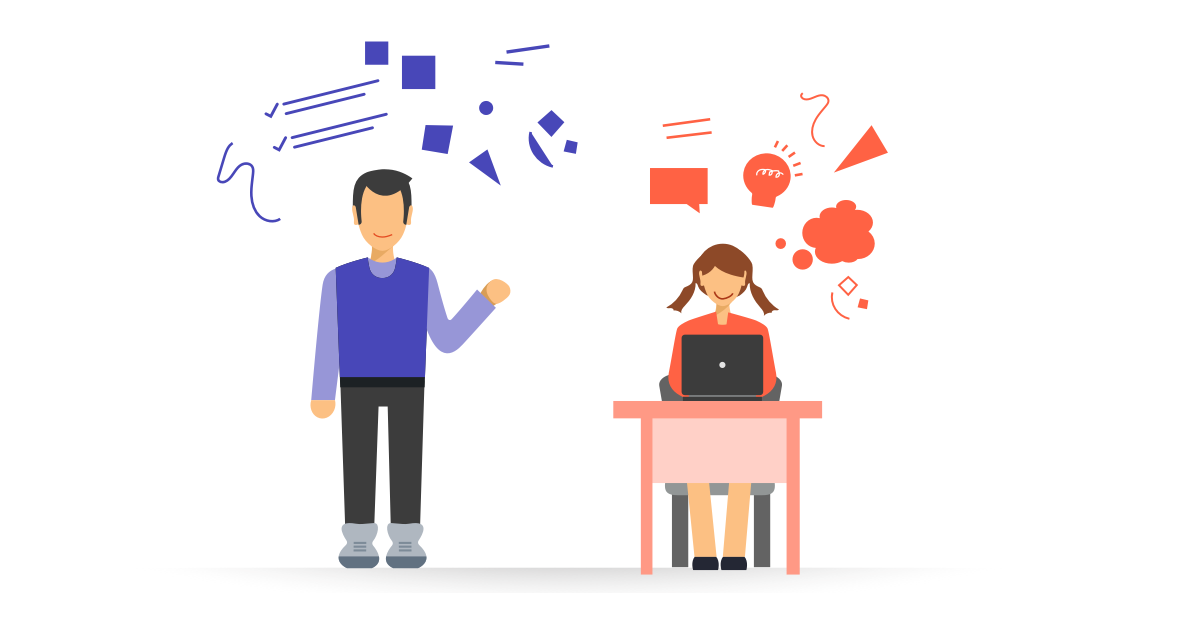 Tech in the classroom[/caption] Technology in the classroom seems like a natural progression from pen and paper, much as whiteboards replaced chalkboards. Few educators or students would disagree, though how they feel about tech might actually surprise you. In surveying over 20,000 students and teachers across a wide age spectrum, Quizlet uncovered some interesting data. Perhaps most startling is that, as they age, both teachers and students take a slightly dimmer view of technology. We'll first note the survey spans several age groups. Here's how Quizlet defines them:
Baby Boomers: 1946-1964
Gen X: 1965-1982
Millennials:1983-2000
Gen Z: 2001-present
When prompted on whether apps make learning more fun, 80 percent of teachers reported they do, while only 51 percent of students responded favorably. Curiously, only 47 percent of Millennial students think tech makes learning fun, while 88 percent of Millennial educators report apps make work more enjoyable in the classroom. Quizlet CEO Matt Glotzbach said: "Teachers are also 32 [percent] more likely than students to say learning tech is a good use of classroom time." Though teachers think apps in the classroom are more fun than using a whiteboard, only about 38 percent believe it makes their job easier. When asked the same question, 66 percent of students report apps help them learn better. It also has more upside for the youngest generation. From Quizlet:
28 percent of Generation Z students are more likely to say tech in class helps them learn faster than traditional worksheets, books and lectures.
24 percent are more likely to say that tech in the classroom makes learning more fun.
12 percent are more likely to say learning apps in general help them learn more quickly than traditional worksheets, books and lectures.
Where this trend doesn't carry over is outside of the classroom: generation Z students are almost six percent less likely to say learning apps used at home helps them actually learn, and just under five percent are less likely to report learning apps at home are a good use of homework or study time.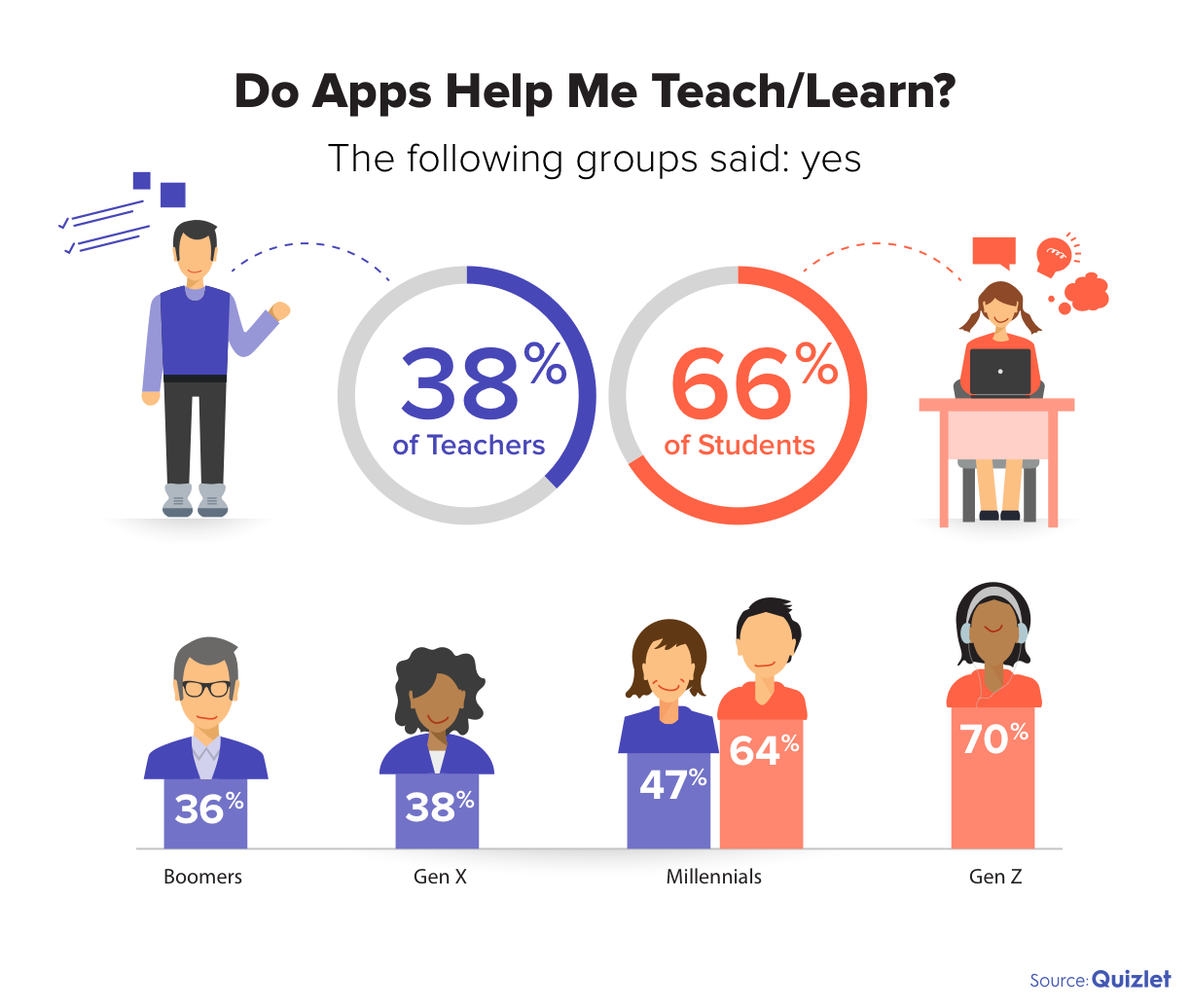 It Takes Time
Taking a high-level view of Quizlet's survey on tech in the classroom, there's a single takeaway: the younger both teachers and students are, the more they enjoy tech in the classroom. Forty-four percent of teachers in the survey taught elementary school, while 45.6 percent were at the high school level. That didn't change across age groups, either; while there was variation, each group held close to those percentages. Students were a bit more skewed. Roughly 62 percent of respondents were high school age, while just under 25 percent were in elementary school. But the numbers in favor of tech are promising, and should improve over time. Both Chromebooks and Apple's
Swift Playgrounds
are proving handy introductions for younger learners, and those who are excited about technology as an educational tool in high school may be more inclined to pursue a
STEM
degree in college. It's also a bit early to tell what the long-term effects of tech in education might have on the
job market
. Employers routinely cite the lack of qualified individuals stateside as the reason they pursue H-1B visa applicants, but an increased level of interaction and synergy around tech early on might help bridge that gap. Still, the youngest surveyed seemed bullish that tech helps them learn, and they're excited about it. Should those students buck the current trend and stay excited about tech as they move through the education system, the potential upshot for them as tech workers is enormous.