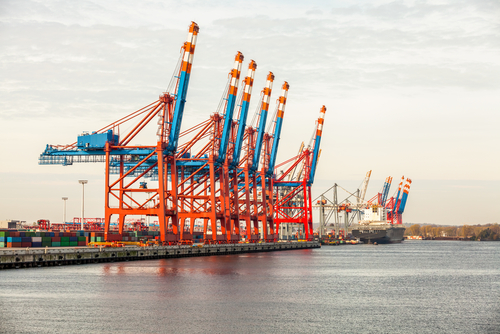 Ports America
is the largest independent marine terminal operator and stevedore in the country, with operations in every major port in the nation. The New Jersey-based company has approximately 1,100 employees in 80 locations, 105 of them working specifically in technology. Currently, the company is seeking candidates in
IT management
,
database administration
and
service desk analysis
. Human Resources Director Jennifer Shea says candidates should, depending on the job description, have experience with "Microsoft networks and
Windows XP/7/2003/2008 operating systems
,
VPN
,
VOIP
and
Active Directory
."
Click here to see available jobs at Ports America.
Navigating Job Listings
There are no buzzwords or secret handshakes in Port America's job descriptions. The company prefers a straightforward approach, so what's written for any given position is what managers want to see in a viable candidate. You won't find any curve balls here: The job postings typically include commonly used terminology and technical terms familiar to most IT professionals.
The Interview Process
Shea notes that like many companies, "we typically will start with a tech screen over the phone that is performed by either a technical recruiter or IT team member." Candidates who pass the phone screen are then called in for an in
-
person interview with a department manager and a few IT team members. "The interview will be a blend of technical questions along with some behavioral questions," Shea says. "While technical skills and abilities are important, we are also very focused on finding individuals who are the right fit for the role."
What Makes a Good Fit
Because the company is highly focused on customer service, employees must have a true sense of obligation to that mission and the ability to meet commitments. "Ports America has a culture of 'customer' and 'accountability,'" Shea stresses. "Servicing our customers--both internal and external--is what we're all about. We don't manufacture or distribute a product, so providing outstanding service at a great value is what our business is built on."
See more Landing@ stories here.
Advice for Seasoned Professionals
Shea strongly advises all candidates, regardless of their experience, to perform due diligence and thoroughly research Ports America before applying for a position. Having an interest in the company's services and an understanding of its mandate is important. It will also prepare you for the phone screen.
Advice for New Graduates
"It starts before graduation," says Shea. "College internships are the best way for a student to get noticed." The company has five interns working in IT during the summer. Shea notes that an internship is a fantastic way to get on-the-job experience and can create a gateway to a full time role post-graduation.
Related Stories
Image: juniart/Shutterstock.com