Our weekly snapshot of tech jobs: Who's hiring and who's firing across the IT landscape.
HIRING
Cloud-based health information technology company
athenahealth
is planning
to hire 1,900 new employees
over the next 10 years at its newly purchased Watertown, Mass., office. [Dice News]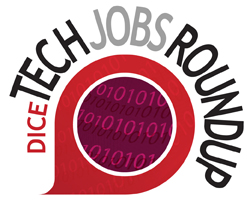 GoDaddy
will open a new Sunnyvale, Calif.
, office for its expanding Web hosting business. Meanwhile, the company wants to hire an additional 100 tech professionals across the country, ranging from Web engineers in Silicon Valley to network engineers in Arizona. [Dice News] Social online travel platform
Tripobox
is
planning to expand
to include a core tech team in Sunnyvale. The startup will add four professionals to the office by the end of the year, including three back-end developers and a front-end developer specializing in UI and UX work. [Dice News] Virtualization company
SimpliVity
has increased its employee base two-fold since early 2013. The Westborough, Mass., early stage startup plans to double again before the year ends. [Dice News]
LAYOFFS
Intel plans to slow the pace of its hiring
, after lowering its revenue forecast for the year. The chip giant noted, however, it doesn't plan to initiate widespread layoffs to compensate for the revenue shortfall. In June, Intel employed 106,000 workers worldwide. [Dice News]
Nokia
plans to cut 440 workers worldwide from its mobile phone division as it seeks to reduce legacy efforts. The company made its restructuring announcement as part of its quarterly earnings release. [TechCrunch] Storage maker
Quantum
is planning to let go 170 workers from its operation in Colorado Springs. Quantum, which employs 305 workers in the area, is outsourcing its manufacturing work to a contractor in Alabama. [The Gazette]
Is there hiring or firing going on at your company? Email what you know — in confidence, of course — to tips @ dice.com. (And remember, you probably don't want to send it from your company email address.)