Small businesses have eagerly adopted cloud-based software, leading a trend that is only expected to grow.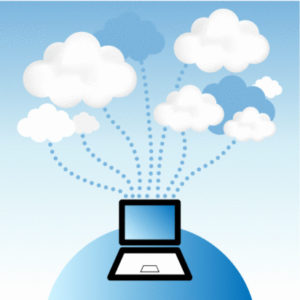 The trend is business's move toward Software as a Service. Forrester Research predicts that the SaaS market will grow by 25 percent this year, to $59 billion, and reach $75 billion in 2014. In in the past, small businesses – those with fewer than 100 employees – had to settle for expensive and poorly scaled-down versions of vendors' enterprise solutions. More recently, technology companies have begun a rush to grab the hearts and wallets of the 27.9 million small companies in the U.S. (By contrast, there are just 18,500 companies with 500 employees or more, according to the Bureau of Labor Statistics.)
Pay as You Go
"[Small and medium sized businesses] like the idea of paying for what they use rather than installing and running a lot of software that they may or may not use," says Laurie McCabe, co-founder and partner at research and consulting firm SMB Group. "With SaaS, you can use it for a while and if you decide, "This isn't really for me," it's easier to switch." Beyond that ability to manage costs, SMBs find SaaS appealing for other reasons. In a survey of 435
small and medium sized business executives by cloud vendor
Cbeyond
, 83 percent said cloud-based services made their company more flexible, 78 percent said it made their company more productive, and 71 percent said it saves them money.
Strong Demand
Even now, the SaaS model has become so prevalent that in the last five or six years, few vendors have brought a new product to market without a SaaS option, McCabe says. The price can be minimal – even free for bare-bones versions – but then rises with the addition of more features. For instance,
Intuit
offers a cloud version of its ever-popular QuickBooks for $12.95 a month, while QuickBooks Pro 2013, licensed for up to three users, sells for $179.95. And every aspect of business has myriad competitors offering SaaS solutions. For example, FinancialForce, Acumatica and Intacct are all taking on Intuit in the financial space, an area, McCabe observes, "hasn't been the bleeding edge of SaaS."
More Interest
In an SMB Group survey last fall of 800 SMB leaders about their technology purchasing decisions, those who'd purchased or upgraded software in the previous 24 months largely went with on-premises software. However, those planning to replace or upgrade in the next 12 months showed more openness to SaaS options in categories including data backup (50 percent favoring on-premise vs. 43 percent considering cloud); collaboration (52 on-premise to 42 percent cloud), and marketing automation (49 percent to 44 percent).
What It Means for You
Though a guy with a credit card can get a startup off the ground with little or no IT staff, as they grow, companies will want more robust software and the service that comes with it, McCabe says. However, while the smallest businesses usually have no IT staff, it's not clear whether SaaS will cut headcount for companies that have no in-house technology resource. So whether smaller companies will represent more opportunities for tech professionals will depend on whether a company has a culture that favors in-house work or prefers consultants. As companies grow, of course, their dynamics change. "You have to make sure your business processes and the software are aligned," McCabe observes. "You'll have to import data if you're an existing business and have been using something else. There's business process, integration and data migration. So some implementation work will need to be done. But you don't have to install hardware and software. It's not necessarily going to reduce IT headcount."
Opportunity for Developers
While businesses have common needs for standard office software, a larger trend is toward customization of software to meet a business's specific needs, says Jay Manciocchi, director of marketing content for SaaS Markets, a company that builds app stores for clients. "The closer you get to the niche of your business, the more specialized the apps become. If you're a very specialized business, the apps become more narrow." In a
blog post
, he calls that a unique opportunity for developers: "Because the cost to deliver software per user is lower within the cloud, app segments with smaller target markets can now be profitably grown."