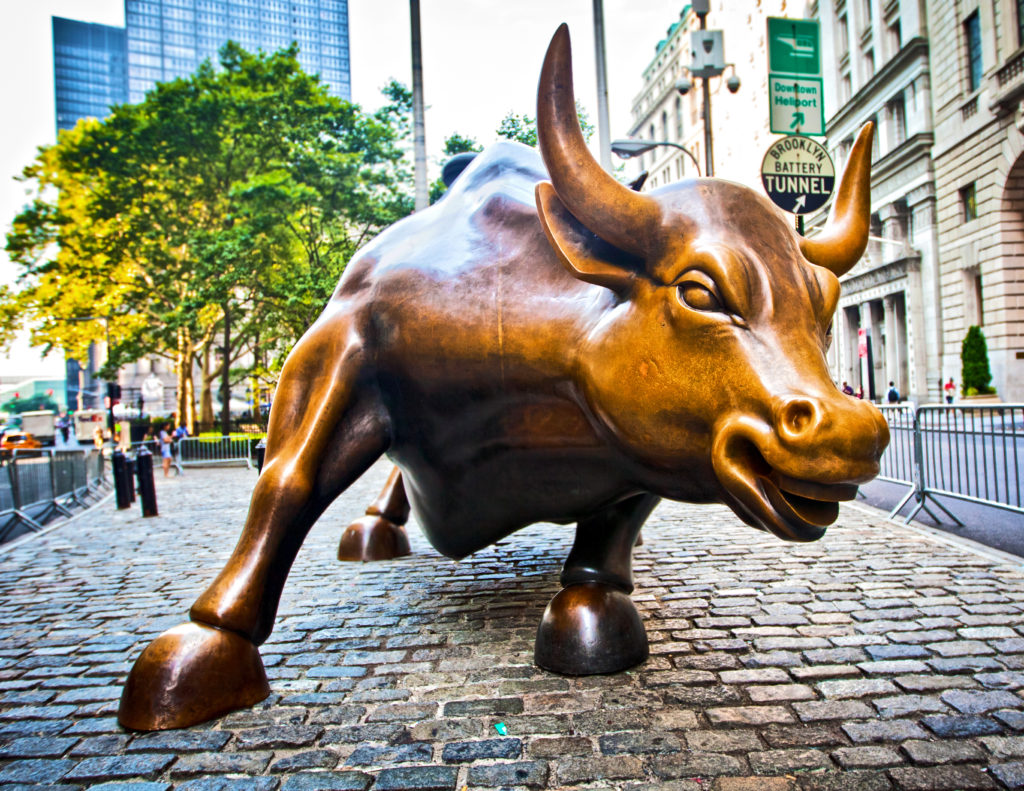 This article excerpt is from eFinancialCareers.
Five of the biggest U.S. banks – J.P. Morgan, Goldman Sachs, Morgan Stanley, Bank of America Merrill Lynch and Citi – remain among the top firms that people want to work for. The good news is
they're all hiring
, but there's a change. The caveat is that, in many cases, the jobs are not going to traders and investment bankers, but people with AI/machine-learning skills,
data scientists
, programmers, and quantitative traders. Investment banks like to say that they're now technology companies. A
BCG report says
that the new skills needed across investment banking, hedge funds, mutual funds, information providers and exchanges are
machine learnin
g, predictive analytics, cloud computing, robotics and automation. Here are a few recent engineering hires they've made that are emblematic of the current prevailing hiring trends on Wall Street.
J.P. Morgan
J.P. Morgan has 10,000 IT
staff attached to its investment bank. Daniel Pinto, the head of the corporate and investment bank (CIB), explained
why you should want to work there
at J.P. Morgan's 2017 investor day, indicating that
jobs there should be the most enduring
of any bank. J.P. Morgan hired software engineer Nathan Miranda after he graduated with a B.S. in computer science from Fordham University. He interned at Toshiba Global Commerce Solutions and also attended the Juilliard School and Free Code Camp.
Goldman Sachs
Goldman Sachs says that 25%
of its staff work in technology and that
a third of its tech vacancies are in the U.S.
, including 18% in New York, 6% in Jersey City, 5% in Salt Lake City and 4% in Dallas. In March, Goldman hired Brian Buryak from Deutsche Bank as an ultra-low latency (ULL) senior network engineer and architect. Prior to DB, he worked at UBS, Bear Stearns, Lehman Brothers, TD Securities, Barclays and the CIBC. Last month, the bank rehired Nonso Ogbonna, formerly a vice president of technology infrastructure risk before leaving to become an executive director of global technology at J.P. Morgan. He is now a senior engineer of technology management and strategy.
Morgan Stanley
Working with computers, you have to know the fundamentals: machine architectures of the hardware, data structures, algorithms and operating systems, according to
Bjarne Stroustrup
, the inventor of the C++ programming language. An elected member of the U.S. National Academy of Engineering who teaches a computer science course at Columbia University, he is now a New York-based managing director in the technology division of Morgan Stanley, another example of an engineer currently working in banking. A mysterious desktop engineer who goes only by John Y. on his public profile rejoined Morgan Stanley recently as part of a command center monitoring the migration workflow of the deployment techs in real time. He manages enterprise desktops during migration, which currently includes several Morgan Stanley sites totaling more than 4k users. In addition to his previous stint at the firm, he has worked at Christie's Auction House of New York, TIAA, Time Warner, Nasdaq and Ares Management.
For breakdowns of tech jobs at other banks, including Bank of America and Citi, check out the article on eFinancialCareers.