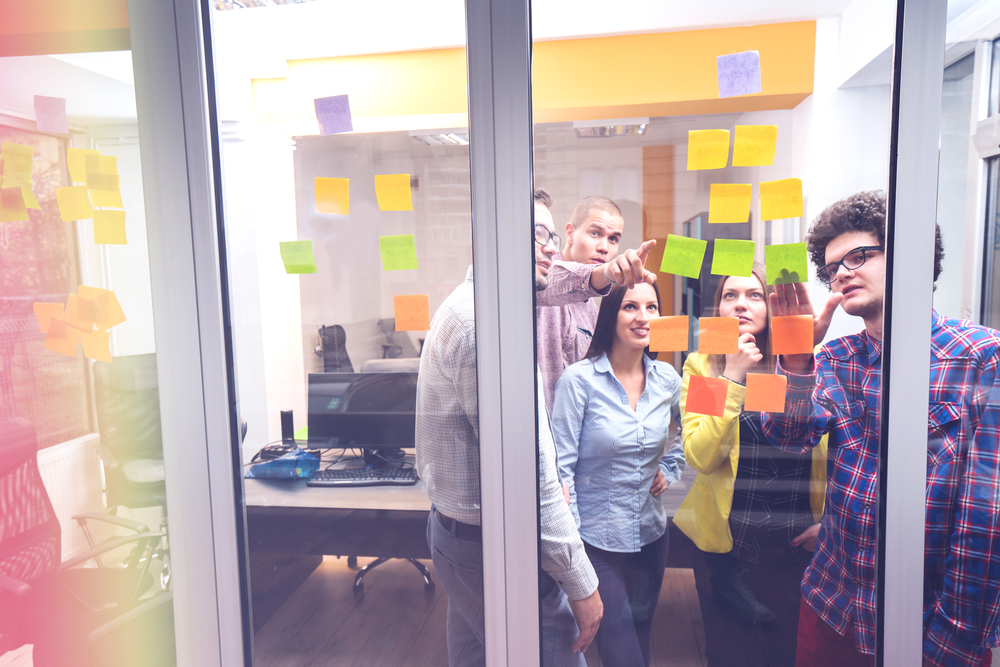 Current trends will continue to influence the job market for technology professionals into the next year and beyond. Tech unemployment recently hit 1.3 percent, according to data from the U.S. Bureau of Labor Statistics (BLS). That's a 19-year low, and it's putting pressure on employers to find the right talent at the right price.
Although many jobs will remain stable, major disruptors are poised to change the way businesses run, as well as the demand for technology professionals and the salaries they command, according to David Foote, chief analyst of Foote Partners LLC.
To help you plan your next career move, Foote reviewed his predictions from last year and referenced data from the firm's "IT Skills and Certifications Pay Index" to forecast the roles that will increase in value (as well as those that might lose ground) in the coming year:
Trending Up:
Professionals in these jobs should expect rising or stable demand (and higher pay):
Cybersecurity Pros
With 2018 another record-breaking year for cybersecurity fails, it's not surprising that Foote continues to forecast strong demand for security professionals. Ten of the highest-paying certifications tracked by his firm are in the cybersecurity category.
These strong-performing certifications cover a wide range of skills, including cybersecurity, forensics, penetration testing, perimeter protection and enterprise defense, security analysis, risk and secure software programming.
However, security is no longer just for experts. Pay for noncertified skills rose, and Foote predicts that developers will increasingly be held accountable for insecure code in the future—making secure-development practices a valuable competency.
DevOps Pros
In the past, Foote predicted big things for professionals in DevOps-related positions. Over the long term, he was right: after a period of stagnation, the average value for DevOps-related certifications began to tick back up a few years ago.
Foote expects this upward trend to continue as more businesses integrate DevOps into their operations. If you want to join the movement, hot certifications include AWS Certified DevOps Engineer, as well as Red Hat training and certifications.
Big Data Specialists
All evidence indicates that the Big Data jobs machine will remain in high gear for the foreseeable future, propelled by the IoT/telematics gold rush and a host of new certifications. Market value for the certified and noncertified skills tracked by Foote Partners has only increased.
"IoT/ telematics is projected to become an $11 billion market," Foote told us a few years back. "Wearable technology will eventually catch on and industries such as healthcare, manufacturing, smart cities, energy and automotive will continue to push IoT forward."
Application Developers in a Microservices Architecture Environment
Businesses' need for speedy delivery of new business tools is just one of the key factors that will continue to fuel the rise and popularity of microservices (and the jobs that go with them). Microservices Architecture is currently one of the highest-paying noncertified skills.
Digital Product Development
Virtually every business today is involved in digital product development, which Accenture defines as the integration of data, processes, business and IT. Foote predicts that this rising field will increase the demand for product design engineers and analysts, as well as digital specialists. Indeed, pay premiums for digital development skills have only risen.
Help Desk Tier Two and Tier Three
No, that's not a typo. "Pay is rising due to the consumerization of technology," Foote said. "Companies are finding that they need to add staff in order to offer customers adequate technical support."
Trending Down:
Foote predicted that SAP specialists, storage gurus and network infrastructure professionals (such as network managers and systems administrators) might face career headwinds; his predictions came true. For example, SAP skills declined in value. He's also added some new positions to his list of projected decliners.
Datacenter Roles
Now that most datacenter modernization and optimization initiatives are complete, there will be a decreased demand for storage engineers, backup and storage administrators, and datacenter security specialists.
Architects
Foote predicated that architects would be able to write their own tickets, with security, mobile cloud and software pros leading the way. However, the value for certified and noncertified architecture skills has declined, and the sub-industry has wrestled with some periods of stagnation. What happened?
"It's not that companies don't value architects or need their expertise," Foote explained. "But they've staffed up, which limits demand and the need to offer premium pay, at least temporarily."