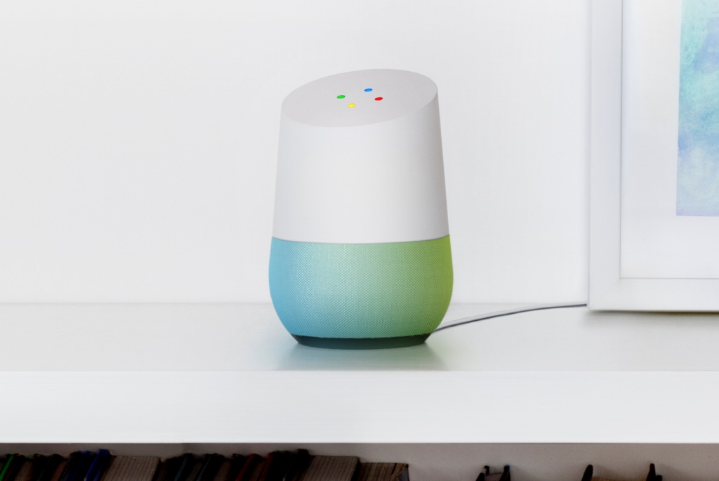 The battle of home A.I. is nigh. At its annual I/O conference earlier this month, Google unveiled Google Home, a stubby device equipped with a speaker, a set of microphones, and (via the cloud and a lot of A.I. work) the ability to answer questions and respond to simple commands. When it debuts this fall, Home will also integrate with "smart" thermostats, lights, and other appliances. Want to adjust the temperature or turn off the lights? Just shout at the little white device on the mantelpiece. Google Home is positioned as a rival to Amazon's Echo, a black cylinder that plays music, responds to verbal commands, activates connected devices throughout the home, and, yes, answers questions. Now Apple is reportedly planning its own Home/Echo competitor.
According to The Information
, the device will leverage Siri, Apple's digital assistant. Before the tech giant releases that product, however, it may open up the Siri SDK to third-party developers. (It will be interesting to see how Apple's
stringent privacy policies
come into play here, since A.I. generally needs loads of user data in order to continuously improve.) If three of tech's biggest companies end up locked in a war over home A.I., here's how the next few years may play out: Google may release an SDK for Home; combined with
the existing SDK for Amazon Echo
and a similar offering from Apple, those developer kits could launch a new ecosystem of third-party, voice-activated apps. If devices from all three firms become ubiquitous, it will kick off the same debates over privacy, security, and convenience that helped shape the smartphone era. The winner of this "war," if one emerges, will be the company that crafts the A.I. with not only the greatest utility, but also the smoothest interactions with flesh-and-blood people. As with the smartphone market, companies participating in home A.I. will likely want to make the app-development process as seamless as possible for developers, in order to encourage a significant ecosystem. That's potentially good news for developers themselves. At this point, there's not a lot that tech pros can do in practical terms to prepare for this paradigm shift, aside from watching these companies' strategies play out. But start thinking now about whether your current work will end up impacted by the disappearance of traditional UX in favor of voice commands. And if you have a great idea for a voice-activated app or a connected appliance, now's the time to start diagramming it out; the connected future could be here sooner than you think.