[caption id="attachment_11525" align="aligncenter" width="618"]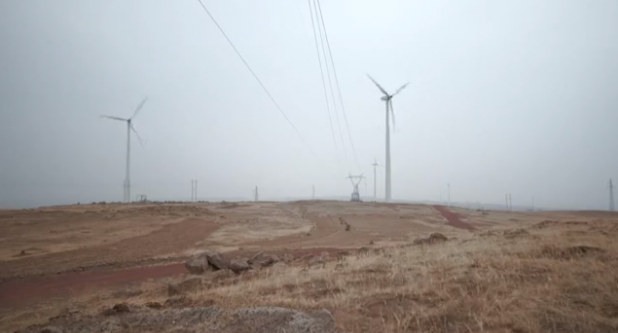 Analytics could make energy-generating windmills more efficient.[/caption] IBM has announced what it calls "an advanced power and weather modeling technology" for utility companies, designed to help the latter improve the reliability of renewable energy resources. The technology leverages a mix of predictive analytics, along with weather models and imaging tools, to tell which days will end up more conducive to wind power and solar energy. Sensors in wind turbines can feed data about breeze direction and temperature into the utility's database.
IBM predicts that the platform
, which it calls "Hybrid Renewable Energy Forcasting (HyRef)," will be able to predict "accurate" local weather forecasts "as far as one month in advance, or in 15-minute increments." Some companies and organizations have a clear interest in such a system. "Utilities around the world are employing a host of strategies to integrate new renewable energy resources into their operating systems in order to reach a baseline goal of a 25 percent renewable energy mix globally by 2025," Vice Admiral Dennis McGinn, President and CEO of the American Council On Renewable Energy (ACORE), wrote in a statement released by IBM. State Grid Jibei Electricity Power Company Limited (SG-JBEPC), a subsidiary company of the State Grid Corporation of China (SGCC), is already utilizing HyRef as part of its electricity-grid operations. China is focusing on reducing its reliance on fossil fuels via increased use of wind and solar power; in theory, HyRef will make those efforts somewhat more efficient. HyRef isn't IBM's first attempt to predict the weather. The company has also developed Deep Thunder, a platform that provides "micro-forecasts" of the elements in a particular region. And IBM isn't the first company to plunge into the "smart utilities" space. Intel offers a variety of tools for improving the efficiency of the power grid, including software that monitors and adjusts electrical grids for optimal performance. Oracle Utilities also builds applications for utilities management, many of which rely on analytics to some degree; meanwhile,
smaller firms such as AutoGrid
have made similar inroads into creating "brains" that can effectively manage the minutiae of power transmission. Why are so many companies focused on providing analytics to the utilities industry?
According to a recent survey by Oracle
, a significant percentage of utilities executives already rely on operational data, filtered through analytics tools, to help guide their business decisions; many of those who don't rely on those tools nonetheless see the value of applying Big Data to the utility grid. That's a pretty big customer base right there. On top of that, electricity generation is one of those industries that won't go away so long as people have a need for all the amenities of civilization—in other words, pretty much forever. Other industries amenable to Big Data's influence may rise and fall, but utilities are here to stay—along with the potential profits for any company able to layer proprietary analytics atop those utilities. That could translate into some brutal battles as those analytics firms fight for customers. Buckle in, the storm's coming.
Image: IBM