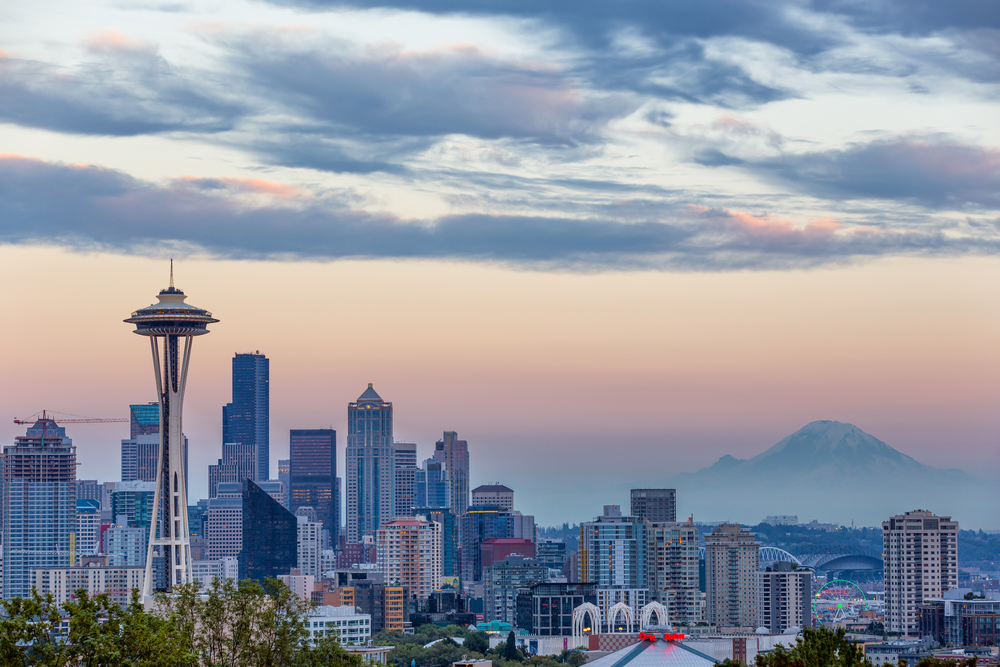 What are the best cities for jobs? According to
Glassdoor's latest report
, many of the 25 urban areas with the best prospects for employment are also the nation's tech hubs. Is that a coincidence? Maybe not. The report indicated that data scientists are among the most sought-after skills in San Jose, San Francisco, and Seattle, the top three cities on the list. Solutions architects also made San Jose's "hot jobs" list; in Seattle, meanwhile, companies are anxious to lock down UI-UX designers. Data scientists, application developers, network admins, and engineers made appearances throughout Glassdoor's list of cities. Hot jobs in Boston and Washington, D.C, which placed fourth and fifth, included applications developers and directors of development. Austin, long considered a more laid-back alternative to San Francisco, landed just outside the top five; employers in that city most want creative directors, finance managers and solutions architects.
Tech's low unemployment rate
, combined with a rising need among companies for everything from analytics to mobile apps, have made tech professionals much in demand nationwide. In light of that, it seems inevitable that tech jobs (and tech hubs) would stand out on Glassdoor's list. As part of the report, Glassdoor included each metropolitan area's median pay for employees, median home value, job satisfaction rating, work-life balance rating, the number of current job openings, and a few in-demand jobs. The work-life balance rating is based on at least 1,500 work-life balance reviews shared on Glassdoor over the past year, as arranged on a 5-point scale with 1.0 equaling "very dissatisfied," 3.0 signifying "OK," and 5.0 representing "very satisfied." San Jose, San Francisco and Seattle all scored a work/life balance rating of around 3.5. "It is no surprise to see Californian cities leading the way on this list. From Silicon Valley and the Bay Area tech boom, to the equally dynamic economy farther south in San Diego, California has one of the tightest labor markets in the country and is home to many top companies," Glassdoor community expert Allison Berry told Dice Insights. California cities on the list scored high in three of four other factors: hiring opportunity, job satisfaction and work-life balance. But living in a high-demand city comes with an inevitable tradeoff: the high cost of living. Berry noted that, as competition for talent grows fierce in several high-demand industries such as tech, more employers are searching for innovative ways for their employees to better balance their work schedules with a healthy life outside of the office. This includes work-from-home days, amenities like unlimited paid time off, and paid maternity or paternity leave. When it comes to finding the best city for jobs, bigger doesn't necessarily mean better: hence the presence of mid-sized cities on the list, such as Oklahoma City and Kansas City. "These areas stand out for offering some of the greatest job prospects along with a lower cost of living that allows more employees to live comfortably," Berry noted. Oklahoma City, with a population of around 600,000 and home to startups such as Tailwind (a social network for brides-to-be) and Cage (an online collaboration tool for designers, made by BitConfused), rounded out Glassdoor's top ten cities.
The High Cost of Living
A look at the Bay Area demonstrates the relative steepness of living on the coast. According to the Council for Community and Economic Research, the total cost of living in San Francisco is 62.6 percent higher than the U.S. average. A recent report from SmartAsset found that residents in San Francisco need to make an eye-watering $216,219 per year (on average) in order to rent a two-bedroom apartment. Adrian Adkison, a former principal software engineer at SurveyMonkey, explained that, despite the high salaries that come with Bay Area tech jobs, cost of living is still a major issue. "Eating out and going out is notable more expensive than other cities," he said. "If you are someone who likes to go out a few times a week, you will definitely see how San Francisco prices can eat away at your savings. The lack of good public transportation and biking culture is going to ensure that you are taking more taxis, Ubers, or Lyfts." If you work in the Bay Area, Adkison recommends living in Oakland, where there is significantly lower rent and entertainment prices, with lots of great restaurant, bar, and entertainment options. "Given San Francisco's reluctance to act on creating more affordable housing, it's hard to see rent prices going anywhere but up. See if a company handles your transportation to work," he said. "A lot of them either have a shuttle or will pay for it. See which companies have provided meals." Nor is San Francisco the only city with a cost-of-living issue; in many major metropolitan areas, rent (or a mortgage) can swallow up a very hefty percentage of even the most well-compensated tech pro's paycheck. Keep that in mind when juggling job offers in two different regions or cities.