by Leslie Stevens-Huffman
At one time, a dose of federal funding seemed like the perfect antidote for the country's ailing health information management infrastructure and a way to create a host of new IT jobs. But as of a few months ago, hopeful transitioners were limited by a smattering of job postings, many of which required industry experience and specialized software knowledge. Now, healthcare providers have started to solicit outside opinions for chronic technical maladies.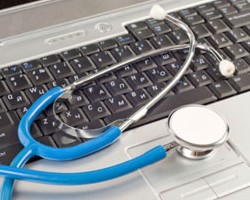 "Our job requisitions have doubled in the last 60 days," says
Todd Webb
, director of business development for
Red Sky Consulting,
a provider of healthcare IT staffing based in Minneapolis. "Seven out of 10 providers are avidly seeking non-industry candidates and are offering generous salaries as well as training on specialized applications. But candidates need to take a strategic approach because employer pain varies across the industry." To transition your technical knowledge and business expertise to a new career in healthcare IT, follow these steps:
Look for Symptoms
Zero in on healthcare providers, such as hospitals and clinics, rather than product manufacturers or payers like private and public insurers. While massive initiatives to automate and Web-enable patient records are on the horizon, providers must first alleviate underlying challenges, like disparate, non-integrated applications and the absence of sound analytics and business intelligence. These lead to inefficiencies, inconsistent tracking of medical outcomes and a lack of cost transparency. "It isn't unusual to find unrelated applications being used in accounting and patient billing, pharmacy, lab, outpatient services, employee timekeeping and so on," says Webb. "Healthcare providers are seeking IT professionals who can integrate and 'webinize' those applications over the next 24 months, and previous industry experience is not a requirement." Don't overlook opportunities in hybrid organizations, which provide both insurance and healthcare services. They often exhibit similar symptoms. Experts project an increase in hybrid models in the wake of healthcare reform because they streamline patient care.
Prescribe Therapy
Once you've identified a provider, it's time to propose a treatment plan. If you've built Internet-based gateways, have .Net or Java Web development experience or C++, Oracle or SQL Server programming skills, somewhere a healthcare provider needs your services. UNIX and Windows systems administrators and
Microsoft
reporting experts are also in demand, along with database administrators from the finance and banking industries, because they can easily transition to
MUMPS-based healthcare applications
from
Epic
,
Meditech
or
GE Healthcare
. Top-notch analysts, business intelligence professionals and project managers who have a track record of creating bottom-line improvements are being snatched up for the industry's greatest infirmity: administrative inefficiencies. "The 'A player' business analysts and project managers will get the first shot at transitioning," says
Glenn Murani
, recruiting manager for
Magic Hat Consulting,
a staffing firm focused on PMs and BAs based in Pennsylvania. "Because providers want to tap their expertise and have them drill down into the data to propose efficiencies or rescue troubled projects." Traditionally, providers have preferred former clinicians for BA roles, because of their ability to converse with physicians and understand unique business requirements. Now they're pursuing disciplined individuals who have worked in highly structured environments like retail and financial services. "Providers are coming around to the notion that candidates can learn the lingo and adapt their communication style to mesh with clinical end users," says Webb. "They're realizing that what they really need is an outsider who can orchestrate initiatives that will impact patient care." The industry mantra is
quality patient care,
which permeates daily activities and engenders the culture. Candidates who can link their technology prowess to better medical outcomes or patient care stand the best chance of making an early transition. Familiarity with
HIPAA privacy laws
and
medical terminology
can elevate candidates vying for opportunities in a recession-resistant industry.
Practice 'Offensive' Medicine
The best news for IT professionals is that providers have only started to assess their needs and make new hires. Webb foresees additional opportunities in information security and data warehousing down the road, and he's currently staffing a project to roll-out Epic software to 3,200 clinics. "If experienced IT professionals really want to transition to the healthcare industry, they shouldn't wait until the job is posted," Webb suggests. "They should apply now to get on providers' radar screens, because the projects have just started to ramp up."
Leslie Stevens-Huffman is a writer and career advisor based in Southern California.