You don't have to be an executive to benefit from the
resume recommendations
made by Linda Tucci in SearchCIO.com. Although Tucci gears her comments toward CIOs, even IT staffers can enhance their marketability by following her tips.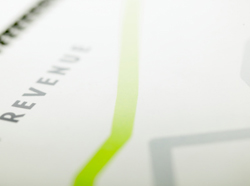 Basic Tips that Apply to Everyone
For starters, it should be two pages long, with accomplishments ordered chronologically and in context. Employers want to see the story of your career, from beginning to end. Provide the scope, scale and geographic details of the projects you choose to highlight. And please, no videos or other multimedia testimonials.
2011 Trends
First, it's not about what you did, but how you did it. "Companies balance the quantitative with the qualitative, and sometimes the qualitative can be more important." Next, CIOs want to know more than "I did more with less."
"(You) must point to a higher outcome than saving money," said Bruce Barnes, president of Bold Vision LLC, a consulting firm based in Dublin, Ohio. "It is less about cost-cutting nowadays and more about: How did the business change or gain a material advantage, as a direct result of your tenure?'"
Innovation
and
creativity
are the watchwords. Finally, Tucci notes that CIOs are being asked to monetize their IT assets and intellectual property. So, dollarizing your accomplishments is a good way to demonstrate how much you can bring to the table for any prospective employers.
-- Leslie Stevens-Huffman