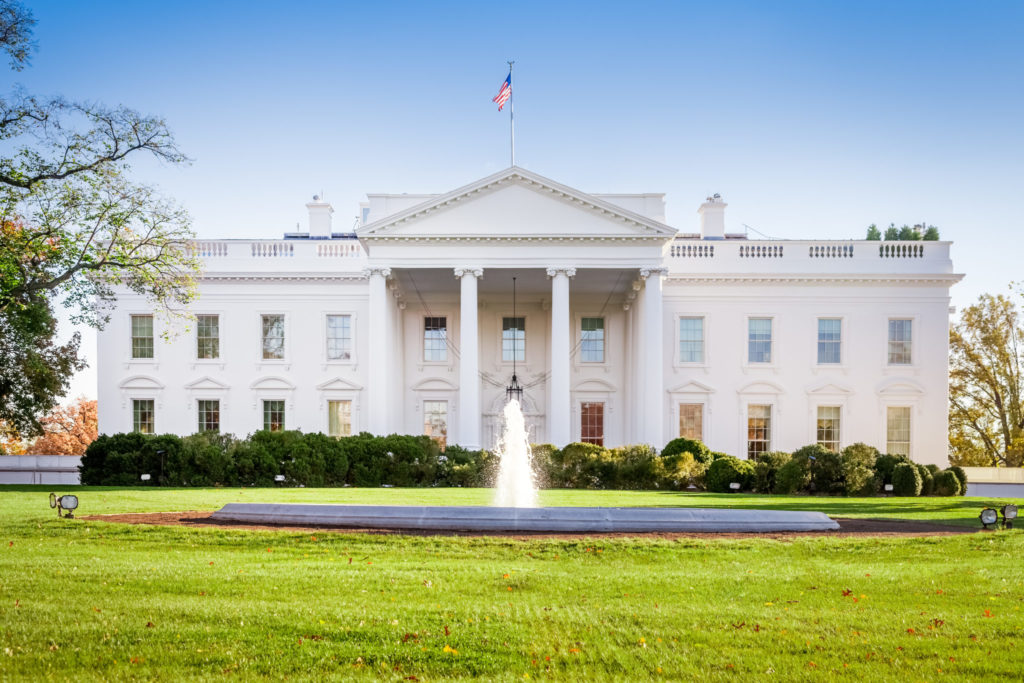 When U.S. President Donald Trump hosted tech's top CEOs at the White House this week, the talk inevitably turned to artificial intelligence, education, immigration, and other hot-button topics. Apple CEO Tim Cook, Amazon CEO Jeff Bezos, Alphabet executive chairman Eric Schmidt, and Microsoft CEO Satya Nadella were among those in attendance. The meeting's original agenda focused on modernizing the federal government's use of technology, although other topics rapidly crept into the back-and-forth. "Today, many of our agencies rely on painfully outdated technology, and yet, we have the greatest people in technology that the world has ever seen right here with us in this room," Trump told those assembled. Among the things he cited as needing improvement: online government services for citizens, and cybersecurity. The federal government is infamous for moving slowly when it comes to technology, often taking years—if not decades—to update its infrastructure. Jared Kushner, Trump's son-in-law and the head of the newly formed White House Office of American Innovation, suggested during the meeting that the government could replace some 50-year-old systems that still use floppy disks. There's also the matter of consolidating the 6,100 federal datacenters nationwide. Behind the scenes at the White House, talk veered from modernizing the federal IT stack to immigration.
According to Axios
, Tim Cook asked Trump in a closed-door meeting to put "more heart" into the work of reforming immigration, and Trump responded by mentioning "comprehensive immigration reform." Immigration also reportedly came up in the context of H-1B reform. The Trump administration has already issued an executive order asking the departments of Homeland Security, Justice, Labor, and State to evaluate current H-1B policy in order to eliminate fraud and abuse.
According to Recode
, tech executives gathered at the White House voiced support for legislation that would award H-1Bs to coders and engineers "in specialized fields," instead of outsourcing firms. The government made available some 85,000 H-1B visas in 2016, which in turn drew 618,266 applications. Opponents of the program accuse tech companies of not doing enough to source domestic talent before turning to H-1Bs; there's also the longtime criticism that the current visa lottery system is an inefficient way of dealing with high demand. And outsourcing firms have been accused of flooding the system with applicants whose positions aren't highly specialized. Whatever the federal government ultimately decides to do with its tech infrastructure, it could result in huge financial benefits for the companies that attended Trump's meeting. For example, federal datacenter consolidation would result in lucrative contracts. In a similar vein, if U.S. agencies begin relying more heavily on machine learning and artificial intelligence, they'll surely need help from firms such as Google and Microsoft. But immigration could remain a strong point of contention between Trump and the tech firms for some time to come.