Twitter reportedly began handing out stock options to key employees over the past two weeks, a maneuver likely designed to keep them in place. According to AllThingsD, Twitter
began awarding the grants
not only to executives, but also valued individual contributors.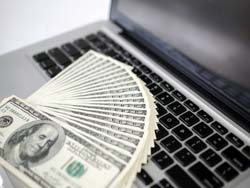 With its
IPO intentions filed
with the Securities and Exchange Commission, employees who have been with the seven-year-old company for more than four years are the most likely to bolt after it goes public and its lock-up period expires, recruiters say. Stock options typically vest in increments over a four-year period, says Jon Holman, Founder of IT executive recruiting firm The Holman Group. "Most options vest 25 percent after a year [at the company] and then monthly or quarterly thereafter, with full vesting at four years," he explains. "So, someone who has been with a company four years at the time of the IPO is fully vested, and thus leaves a lot of money on the table if he or she leaves [before the offering]." But someone who's been at Twitter for six months before the IPO most likely won't have any of their options vested. As a result, they'd need to stick around for at least a year before a quarter of their options would vest, for example. Hence, the term "golden handcuffs." To keep employees who are already fully vested when the IPO goes out, Twitter would have to issue more options, which would carry another four-year vesting schedule. Holman says it's virtually impossible to woo away employees at hot privately held companies before they go public. A similar problem exists between the time they file for their IPO and actually begin trading shares on the open market. However, he says, once a company is public, it becomes much easier for it to recruit potential candidates.