Buried within Twitter's
IPO document
are several nuggets about its future hiring plans. With its highly anticipated offering -- which is expected to raise $1 billion in capital for the company -- Twitter should be flush with the cash it needs to execute them.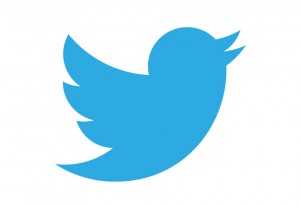 Twitter, for which hiring has already been on a rocket since it went from 200 employees in 2010 to 2,000 now, plans to make "substantial investments" in expanding its research and development department, as well as other areas of its operations. From the IPO filing:
We plan to continue to hire employees for our engineering, product management and design teams to support our research and development efforts. We anticipate a significant increase in research and development expenses in the year ending Dec. 31, 2013
However, Twitter is competing against other high-growth and Internet companies for IT professionals in these areas, meaning it's recruiting in a highly competitive market. The company notes that, "we may not be able to hire new employees quickly enough to meet our needs."
Other Signs of Expansion
Meanwhile, Twitter is negotiating a lease for a 320,000-square-foot office adjacent to its San Francisco headquarters,
Bloomberg reports
. The company declined to comment on the story, but a source with knowledge of the discussions said that no deal has been signed and discussions could still fall apart. Twitter's current headquarters, at 1355 Market Street, is home to about three quarters of its employees.
Lure of IPO
While employees who joined Twitter around its founding in 2006 are in a particularly good position to strike it with the IPOs, those who recently joined won't for the most part do as well. "(This) could adversely impact relations among employees and our culture in general. Our transition from a private company to a public company may result in a change to our corporate culture, which could harm our business," Twitter notes. In a bid to keep highly valued employees, Twitter recently
began awarding stock options to valued employees
.
Keeping the Culture
Twitter's shown concerns about maintaining its culture as it grows its workforce. It sees its internal dynamics as a key contributor to its success, it says. "If we do not continue to develop our corporate culture or maintain our core values as we grow and evolve, we may be unable to foster the innovation, creativity and teamwork we believe we need to support our growth." What's the culture about? Twitter lays it out on its website:
The open exchange of information can have a positive impact on the world. We run our company with that principle in mind every day; each employee has a voice and a chance to innovate. We have raucous weekly all-hands meetings where tough questions are asked and answered because we maintain a culture of openness and trust from the inside out.
Myra Thomas contributed to this report.