When it comes to earning certifications, tech professionals always worry about whether it's worth their time and money. For
enterprise architects
and
IT specialists
, there's some good news: Two credentials earned through the Open Group -- including its Open Certified Architect and Open Certified IT Specialist -- pay off, though not as you might think. Their value seems to be higher when it comes to moving up within your existing employer, as opposed to getting the attention of new hiring managers.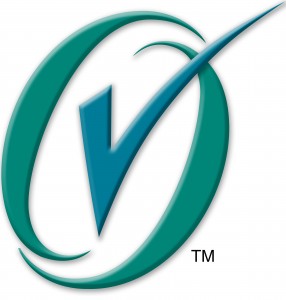 One reason might be mindshare: There are a lot of certifications in the market and it takes time for a smaller vendor-independent consortium like San Francisco-based Open Group to build awareness among recruiters. James de Raeve, the organization's vice president of certification, told Dice that the credentials are certainly "more popular with people who need to show clients their level of skill and experience." Also, more companies are using the certifications internally to identify their best talent.
Click here to find enterprise architect jobs.
Basically, Open Group has a framework for identifying industry standards, emerging requirements and best practices for architects and other IT professionals. Its Open Certified Architect designation is a credentialing tool focused on verifying experience with IT architecture. The Open Certified IT Specialist is designed to confirm expertise in the development, implementation and operation of IT solutions. The process for both credentials requires candidates to prove years of experience and client/technical focus by way of a written application process and peer interviews. There are no training courses or written exams.
A Small Network
Currently, the Open Certified Architect is held by just 3,925 people at 160 organizations. The Open Certified IT Specialist has 3,028 holders spread across 72 organizations. Both the Open CA and Open CITS programs have three levels. They include Certified, Master and Distinguished, each based on years of experience. The most popular is the Level 2 Master Certified designation. In both programs, that requires three years of lead experience. Given those numbers, the ROI may come as something of a surprise. According to the IT Skills and Certifications Pay Index of Foote Partners, a Vero Beach, Fla., firm that tracks certifications, those with the Open Group Certified Architect credential experienced a 16.7 percent pay gain in 2013, while those with the Open Group Master Architect certification saw a 14.3 percent increase. "We developed these programs because our members asked us to help them identify their senior professional architects and IT specialists," says de Raeve. "We did this by providing clear skill and experience requirements that such professionals must meet, a process for evaluating candidates through peer review, and a certificate and logo for the successful candidates."
Corporate Participation
The Open Group also has an accreditation mechanism through which companies can operate the programs internally. "Some organizations tie certification to promotion," notes de Raeve.
IBM
,
HP
and CA Technologies are accredited for the Open CA program. IBM is also accredited for Open CITS. Despite the company adoption, de Raeve admits the certifications haven't gained nearly as much traction as his organization would like. Because they're not exam-based, he says, "recruiters seem to have difficulty fitting them into their mold. Communicating the value widely is a major challenge for a small organization like the Open Group." Matt Brosseau, director of technology for Chicago IT talent management and consulting firm
Instant Technology
, observes that hiring managers without a deep understanding of the related skills might not recognize the significance of, or even know about, the Open Group credentials. But having relevant industry certifications on your resume can never hurt, especially if you're looking to move up. At the moment, he says, the credentials take you "from being knee deep in coding to an artisan of the craft."
Related Stories