At the start of 2020, the biggest challenge facing many businesses was how to effectively build out their tech teams with top candidates amidst record-low unemployment. Only months later, the onset of the global pandemic forced organizations in nearly every space to shift sights from growth to adaptation and survival. While most of us are glad to see 2020 in the rearview mirror, there are important lessons we can take from a year driven by such radical change, with a focus on the impact on salaries and how organizations dealt with compensation for technologists.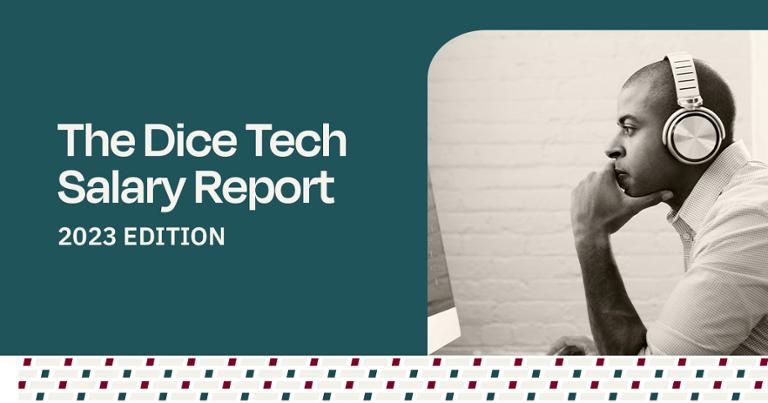 This year's Dice Tech Salary Report, created based on our survey of more than 9,000 employed technologists across the country, showed that, even in a time of significant flux, the traditional principles that drive salary growth remained firmly in place. Overall, average technologist salaries in the U.S. increased 3.6 percent between 2019 and 2020, reaching $97,859, despite many businesses tightening their budgets in order to weather COVID-19. These organizations needed skilled technologists capable of everything from digital transformation (including moving on-premises tech stacks to the cloud) to ensuring that infrastructure was secure against a rising number of cyberattacks.
That demand, in combination with a comparatively low tech-unemployment rate (in the third quarter of 2020, for example, it stood at 3.5 percent, far lower than the national average), led to rising salaries as companies competed for talent.
In another encouraging sign for technologists everywhere, salaries increased in well-established tech hubs like New York City and Silicon Valley, as well as in emerging areas like Charlotte. Various skills across a broad range of disciplines also enjoyed an average pay increase, particularly in highly specialized segments such as Cloud, Artificial Intelligence (A.I.), and Machine Learning. And salaries rose for professions such as Data Scientist, Cybersecurity Analyst, and DevOps Engineer, reflecting the value of these technologists both to their organizations' current operations and long-term strategy.
2020 was an extremely difficult year, as we experienced loss and worked with courage and tenaciousness to come to terms with an unprecedented situation worldwide. Amidst that adjustment, there were bright spots, too – we saw people access an incredible reserve of resourcefulness and perseverance, inspiring acts of kindness and support and, often through accelerated digitization, organizations adapting quickly to the changing landscape. The innovations we saw across the tech world will endure long past the end of the pandemic.
As I look forward into this year and beyond, I could not be more optimistic for the future for technologists, and for the organizations who need them to power their success for years to come.
Art Zeile is CEO of DHI Group.