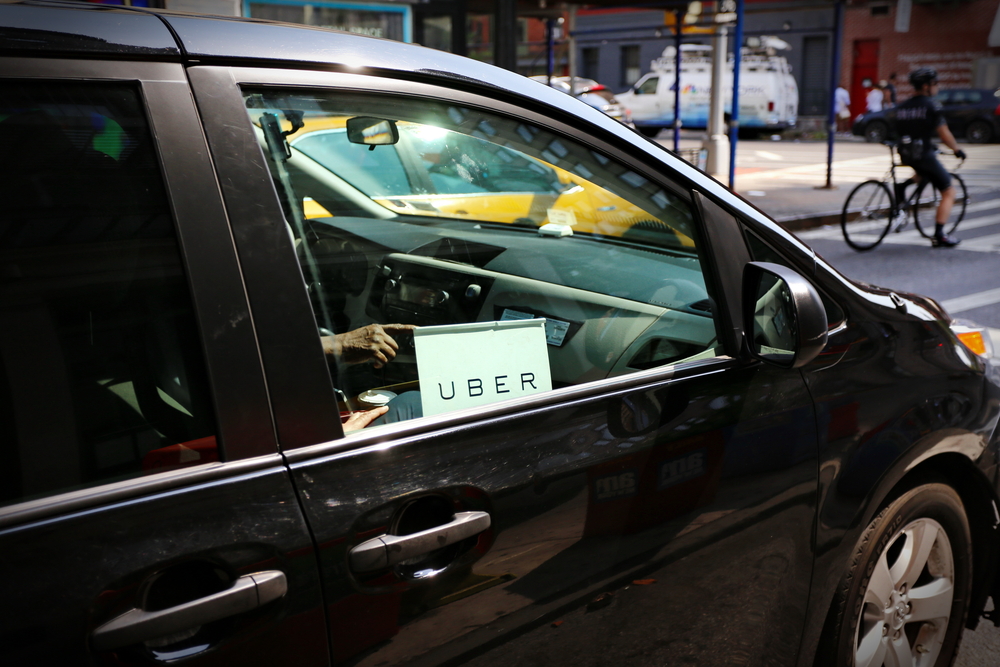 Uber has released
its long-awaited diversity report
, and the results show that the company isn't diverse at all. Globally, Uber's ranks are 63.9 percent men, 36.1 percent women; once you isolate for technology-related employees, though, the numbers skew to 84.6 percent men, 15.4 percent women. Within the U.S., Uber is 49.8 percent White, 30.9 percent Asian, 8.8 percent Black, 5.6 percent Hispanic, and 4.3 percent Multiracial (with another 0.8 percent counting themselves as "Other"); its tech employees are even more monolithic: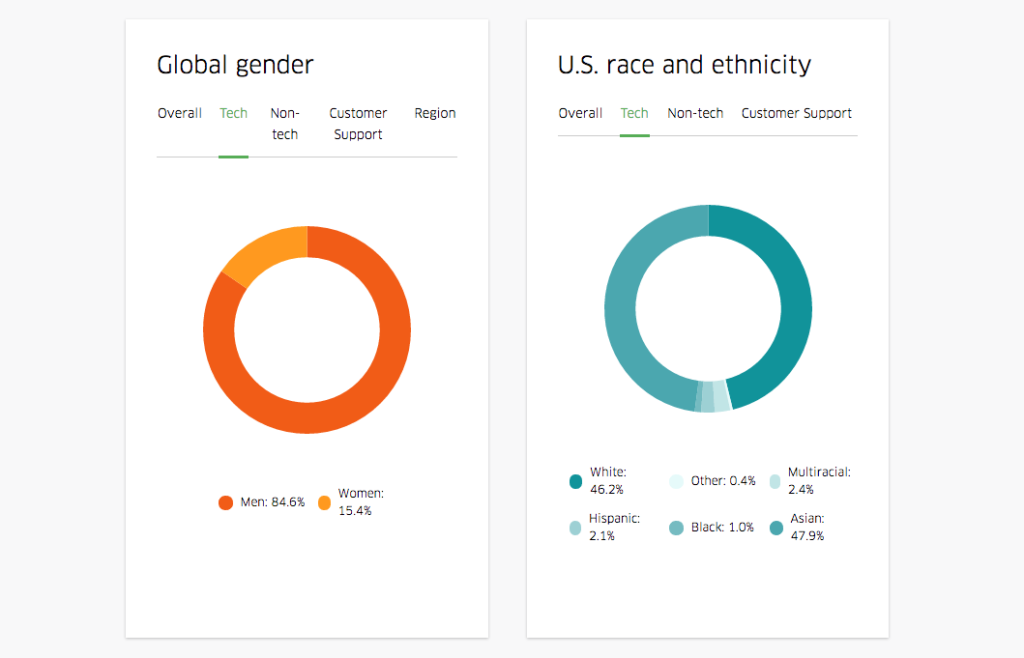 When it comes to leadership, the numbers are equally stark. Uber's executive ranks are 78 percent men, and 22 percent women. "Our leadership is more homogenous than the rest of our employees," the diversity report suggests. "For example, no Black or Hispanic employees hold leadership positions in tech. This clearly has to change—a diversity of backgrounds and experience is important at every level." Uber has initiatives in place to diversify its ranks, starting with its recruiting initiatives. "We're dedicating $3 million over the next three years to support organizations working to bring more women and underrepresented people into tech," the report insists. Like many other tech firms interested in improving internal diversity, Uber reportedly plans on focusing on the educational pipeline. "This year, our recruiting team is also embarking on a college tour to recruit talented students at colleges across the country," the report added, "including a number of Historically Black Colleges and Universities (HBCUs) and Hispanic Serving Institutions (HSIs)." Earlier this year,
a blog post
by a former engineer focused a white-hot spotlight on Uber's internal issues, most notably its lack of diversity. That engineer, Susan Fowler, claimed not only that her manager harassed her, but that management did nothing about it. "Women were transferring out of the organization," she wrote, "and those who couldn't transfer were quitting or preparing to quit." There were two reasons for that exodus, she added: "There was the organizational chaos, and there was also the sexism within the organization." That posting gained so much publicity that Uber launched an independent investigation led by former U.S. Attorney General Eric Holder. This diversity report is the next step in Uber's pushback—but it remains to be seen whether allegations by Fowler and others have tarnished the company's image permanently.