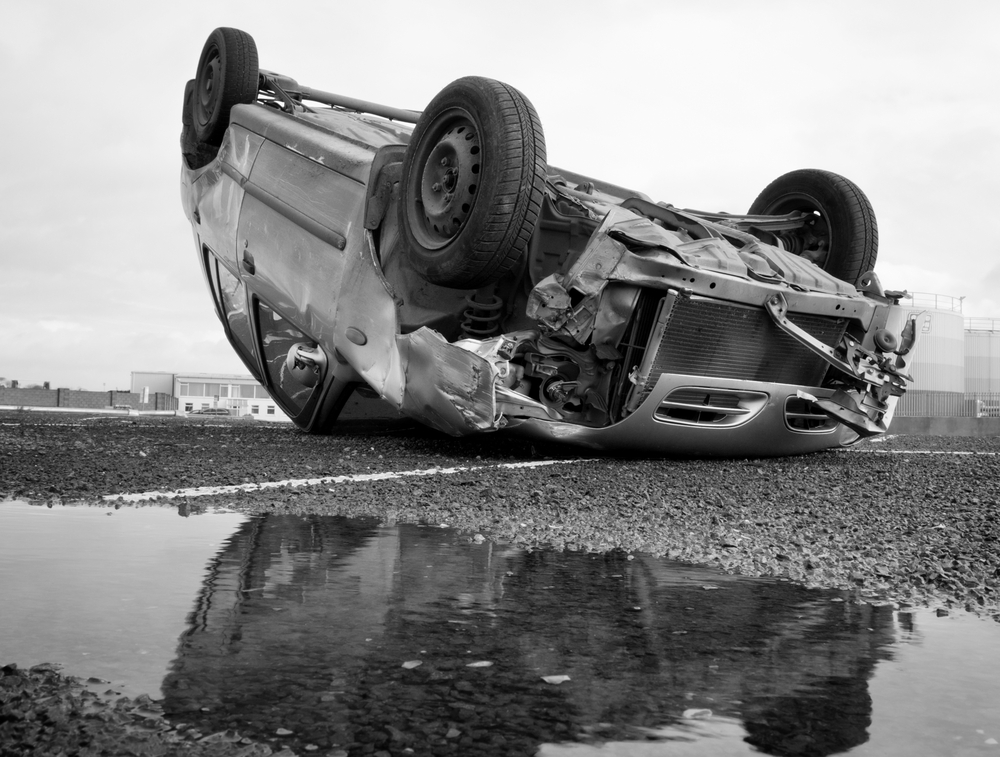 Uber is not having the greatest 2017 so far. Things weren't supposed to be this way. As 2016 came to a close, the ride-sharing company continued to spend a lot of money ramping up its autonomous-vehicle efforts, with the first self-driving cars picking up passengers on the streets of Pittsburgh. Despite rumors of an
enormous cash burn
, it continued to attract sizable investment. Many of those investors hoped—fingers crossed—for an IPO sometime in the near future, which would make a lot of people very, very rich. Then came January, and President Trump initiated an immigration clampdown that banned citizens from seven countries from entering the United States. His executive order immediately sparked outrage and protests, including a major one at New York City's JFK airport. Although the NY Taxi Drivers' Alliance asked cab and Uber drivers to stop picking up passengers from that airport as a sign of solidarity, Uber continued to keep its vehicles running without instituting
any surge pricing
. Users who perceived Uber's action as an attempt to undermine the protest began deleting their Uber accounts, and a Twitter hashtag, #deleteuber, quickly became popular. Uber's main competitor, Lyft, decided to use the situation to its advantage, and issued a stern rebuke to Trump's order, in addition to donating a sizable sum to the ACLU. Uber CEO Travis Kalanick, who had already attracted a fair degree of flak for joining President Trump's economic advisory council, responded to the crisis by offering to assist Uber drivers affected by the immigration ban. That, along with Kalanick leaving the President's economic council, seemed to solve the company's PR nightmare for the moment.
The Next Crisis
On Feb. 19, Susan Fowler, who currently works as an engineer at e-commerce firm Stripe,
published a scathing account of her year
working for Uber. Fowler claimed that her manager sexually harassed her, that Uber's HR department did nothing, and that the company has systemic issues with inclusion and diversity. From her blog:
"When I joined Uber, the organization I was part of was over 25% women. By the time I was trying to transfer to another eng organization, this number had dropped down to less than 6%. Women were transferring out of the organization, and those who couldn't transfer were quitting or preparing to quit. There were two major reasons for this: there was the organizational chaos, and there was also the sexism within the organization. When I asked our director at an org all-hands about what was being done about the dwindling numbers of women in the org compared to the rest of the company, his reply was, in a nutshell, that the women of Uber just needed to step up and be better engineers."
Fowler also suggested that managers attempted to stymie her career:
"Performance review season came around, and I received a great review with no complaints whatsoever about my performance. I waited a couple of months, and then attempted to transfer again. When I attempted to transfer, I was told that my performance review and score had been changed after the official reviews had been calibrated, and so I was no longer eligible for transfer."
Within hours of Fowler publishing her posting, the #deleteuber hashtag began popping up again on Twitter. Kalanick reacted quickly,
Tweeting
: "What's described [in the blog post] is abhorrent & against everything we believe in. Anyone who behaves this way or thinks this is OK will be fired." He also pledged an internal investigation: "There can be absolutely no place for this kind of behavior at Uber." Within hours, Uber announced additional steps, including an independent investigation led by former U.S. Attorney General Eric Holder. "What is driving me through all this is a determination that we take what's happened as an opportunity to heal wounds of the past and set a new standard for justice in the workplace," Kalanick
wrote in an internal memo
to employees. The next week or so will determine whether Fowler's posting will indeed kick off another round of Uber app-deletion. And even if that doesn't come to pass, the hard one-two of PR nightmares, paired with the startup's (unconfirmed) cash burn, means that 2017 has started off in a less-than-optimal way for the firm. It seems increasingly clear, meanwhile, that Uber is betting a lot—if not everything—on self-driving cars, which would allow the company to eliminate human drivers from its cost equation. How this initiative pans out may help determine how Uber fares through the rest of 2017.