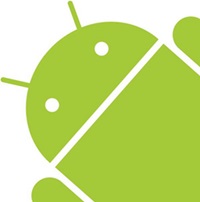 Ubuntu's announced a stunning addition to its lineup of Linux desktop software.
Ubuntu for Android
allows seamless interaction between PC and phone. The two operating systems share the same Linux kernel and take advantage of a Convergence API module. This allows concurrent operation of phone and PC, so content can be neatly synchronized between device and computer. Ubuntu for Android is designed for high-end devices running Android 2.3 (Gingerbread) or newer, and takes advantage of multi-core processing power. Ubuntu for Android is geared toward enterprise use, offering to simplify the home/office connection by eliminating the company-issued laptop or the expense of an Android docking clam shell like the Motorola Atrix. The pairing makes a great case against tables with physical keyboards—think iPad+keyboard. Ubuntu's sales pitch is about the savings and simplicity that drive high-end device sales and the
Ubuntu cloud
service. Mobile productivity and a unified platform is kind of the point of modern smartphone operating systems, so this marriage of desktop and mobile makes a lot of sense. Ubuntu is the first to market with this integration approach. Device manufacturers have tried to fit Android into a desktop environment without much success. The Ubuntu offering is, in my opinion, a perfect mix of mobility and productivity. While it's not exactly what we expected to see as the future of the Linux desktop, it will be accessible to everyone (everywhere).
Ubuntu
has worked for more than seven years to build its image as a quality Linux desktop OS suitable for home, office and enterprise. It's shipped pre-installed from multiple vendors for netbooks and full laptops alike. The project's goal is to expand Linux adoption by offering a free, fully functional productivity suite wrapped in a user-friendly interface. Do you expect to see a rise in the adoption of Ubuntu and Android in the enterprise as a result of this new integration? Post your comments below.