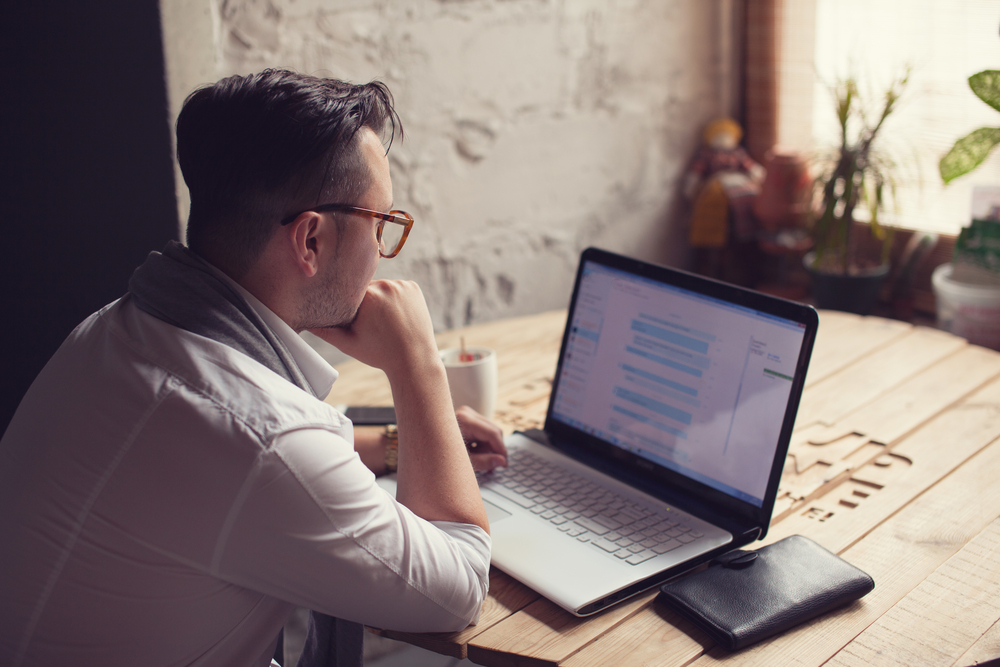 A job description is useless unless it accurately reflects the realities of the position. That simple fact has caused a lot of frustration among tech professionals: they keep applying to jobs that seem to fit their skills and interests, only to discover—often during the interview with the hiring manager, but sometimes on their first day of work—that the description failed to describe the
real
job. "Most job descriptions are vague because they are compiled by someone who doesn't understand the nuances of the job," explained Jennifer Kim, head of employee experience and development at Lever. "Some 99 percent are hurriedly copied and pasted from the Internet without input from the hiring manager." Before accepting a job offer, you'd doubtlessly like to know the accountabilities, project descriptions, what you'll be taught, and how much leeway you'll have in making decisions. While there isn't much you can do about a poorly written job description, here are three actions you can perform during the hiring process to get the lowdown and determine if the opportunity is truly right for you:
Ask About Expectations
During the job interview, ask about what's expected from you, performance-wise. This can provide crucial insight into the job's day-to-day requirements, while spawning productive follow-up questions about duties, budgets, resources, authority and the company's willingness to invest in new technology. Having these types of discussions is especially critical if you're being hired for a newly created position. "What gets measured, gets done," explained Kate Gregory, an experienced tech consultant and founding partner of Gregory Consulting Limited. "So a good question to ask is: 'How do you measure success?'" Many tech managers may be willing to share copies of scorecards, general performance goals or project milestones that not only illuminate what's important, but also the performance of teams and individuals on a tactical or strategic level. Asking to see a copy of the 90-day performance plan or key accomplishments is another way to determine if the manager's expectations are reasonable and achievable, Kim noted. Consultants often ask what's going right or wrong with a client company before taking an engagement. Those applying for a new job as an employee can do the same. As long as you emphasize that your goal is to succeed and hit the ground running, it's okay to ask:
What do you need me to accomplish?
What do you see as the priorities for someone in this role?
How can I help the team?
What can you tell me about this job that isn't in the description?
What types of people tend to do well here?
Why is the position vacant?
Ask for a Realistic Preview
Many companies incorporate informal meetings between the candidate and prospective teammates, as well as
realistic job previews
. This gives candidates the opportunity to see what the job is like (both good and bad) before they make a final decision. If it seems appropriate, a candidate can also ask permission to attend a stand-up, a morning roll call, brown bag lunch or a daily scrum. "Do the team members support each other when someone mentions that they're having trouble working across different time zones, or does the scrum master roll his eyes and tap his fingers on the desk?" Gregory asked. "You can learn a lot by seeing how teammates interact with each other."
Do Your Own Reference Checks
A prospective boss will check your references, so shouldn't you check the company's background, too? Contacting former employees, recruiters or the person you're replacing is potentially a good way to get the inside scoop on daily activities, responsibility levels, turnover, workloads and the culture. It's also a solid method for finding out if a future boss is a micromanager or a hands-off supporter. Talking to tech pros who have worked for a company will give you a clear picture of the role and responsibilities, especially when the job description is vague or unclear. (But if they don't want to chat with you, don't pursue.)