At next week's Worldwide Developers' Conference
, Apple CEO
Steve Jobs will announce iCloud
, which will allow people to gain access to music, photos and videos over the Internet on multiple Apple devices, without needing to sync them. An Internet-based version of iTunes with those features has long been expected. iCloud comes on the heels of deals between Apple and major recording labels that allow its service to go forward.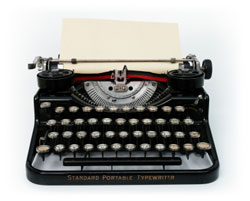 The success of the tablet form factor
is leading to
a wave of patent battles
. Just days after a judge ordered Samsung to hand over pre-production samples of upcoming devices so Apple can determine whether they should be part of future litigation, Samsung has asked for the same in return, demanding that Apple turn over the iPhone 5 and iPad 3. Samsung claims that it needs to see Apple's future products because devices like the Droid Charge and Galaxy Tab 10.1 will presumably be in the market at the same time.
Interest in mobile point-of-sale payments
perked up this week as
Google announced Google Wallet
. The company say you'll be able to store your credit cards, offers, loyalty cards and gift cards, but without the bulk. When you tap to pay, your phone will automatically redeem offers and earn loyalty points for you. Someday even things like boarding passes, tickets, ID and keys could be stored. At launch, users will need a Citi MasterCard and a Sprint Nexus S 4G phone.
A major security breach at a large defense contractor
is bad enough, but Lockheed Martin also said that the cause of
last month's big security scare
involved RSA SecureID tokens, the password-generating keychain dongles that millions use every day to access corporate servers.
Intel is touting a new class of mobile consumer computers
called Ultrabooks and hopes that s that 40 percent of consumer laptops will be based on its chip designs by the end of 2012. Most of Intel's mainstream desktop chips target power consumption of 40 watts or so. That allows for fast performance, but such a chip generates so much heat it has no chance of making it into a tablet or smartphone. Now the company is targeting mainstream chips that consume about 15 watts. Ultrabooks will be thin and light laptops, akin to a Macbook Air, with high performance, all-day battery life, good security, and tablet-like features. Asus will be first out of the gate with an Ultrabook model.
More bad news for Nokia
as the struggling cell-phone giant continues to lose money, cut forecasts and give up market share to Android devices and the iPhone. More layoffs are expected -- as many as 7,000 in total -- as the company attempts to reboot through its new alliance with Microsoft. In the U.S., eyes will be on Nokia's R&D center in San Diego.
Upcoming Tech Events
IT Roadmap 2011
June 7—Boston Discover everything you need to know to make informed technology decisions for your enterprise in just one day. Top industry analysts bring fresh perspectives on today's biggest IT challenges and trends. Experienced end users from companies such as Google, Harvard University, Turner Broadcasting and Tickets.com will share their insights into new, successful technology implementations. Leading technology providers will also be present to answer questions and help you make informed purchase decisions.
The New Era of Business Analytics: Reducing Cost & Complexity
June 7, 11:00 AM ET—Online A panel of industry experts will share their insight and experience on new approaches to reduce the cost and complexity of delivering on a successful business analytics and data warehousing strategy across your enterprise. The webcast discussion will demonstrate how you can: Reduce your cost of delivering business analytics by upwards of 50 percent over five years; Deliver greater economies of scale at a reduced cost point; Reduce budget allocation for facilities and administration while ensuring high user satisfaction; and ensure the ongoing availability of your BA solution with minimal incremental costs.
Cloud Evaluation and Implementation – How Customers Have Reaped the Benefit
June 8, 12:00 PM ET--Online This session will provide a practical approach to evaluating enterprise cloud products and solutions, starting with the evaluation process and move directly into case studies of real users.
Gartner IT Infrastructure, Operations & Management Summit
June 13-15—Orlando This must-attend event for I&O professionals provides strategic and tactical guidance as you navigate the most critical I&O trends and technologies impacting your enterprise today. Discover how to deliver IT projects and services that enable business growth and innovation while successfully leveraging existing resources and investments. Advance your goal of operational excellence and powerfully demonstrate the value of your IT organization to the business at large.