[caption id="attachment_13957" align="aligncenter" width="500"]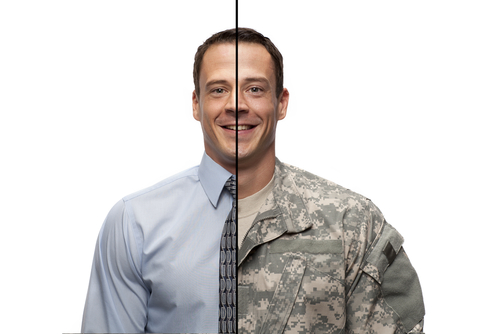 Uptime Institute program urges hiring, training of vets for datacenter jobs.[/caption] The Uptime Institute has announced a new project designed to publicize datacenter jobs for U.S. military veterans, and encourage datacenter managers to hire and train veterans. The announcement was timed to coincide with the Veterans Day holiday, but also happens to arrive in conjunction with the
first reports of successful datacenter closures
stemming from the three-year-old Federal Data Center Closure Initiative (FDCCI), whose goal is to
shutter 40 percent of federal datacenters
by the end of 2014 to save an estimated $3 billion in expenses. It also comes five days after a
Senate subcommittee toughened the government's stance on datacenter consolidation
goals, with a bill to enforce deadlines and tighten reporting requirements for the 24 federal agencies covered by the
FDCCI
, amidst criticism from lawmakers that the effort has been progressing too slowly. Though the closures could cut the number of federal datacenter employees dramatically, the number of veterans leaving or retiring from the military every year is an even larger pool of potential new hires who could be trained to take on increasingly complex datacenter roles, said
Lee Kirby, a retired U.S. Army colonel and Uptime Institute's senior VP of Facilities Management.
Before joining the Uptime Institute, Kirby founded Salute, Inc. – a training and employment organization designed to train veterans in entry-level datacenter skills and help them progress to higher-level jobs requiring training in maintenance and installation. The goal "was to introduce veterans to the datacenter industry and teach new skills while they complete their education and hopefully ascend into a career path in the field," Kirby said. In an Uptime Journal article titled "
Resolving the Personnel Shortage in the Data Center Industry,"
(paid registration required), Kirby argues that part of the reason for a chronic shortage of datacenter skills is the low profile of the industry, as well as difficulties for those not already working in it to find information about both good jobs and career advancement opportunities. An industry-consortium-fueled effort to publicize datacenter job opportunities to veterans is one step toward alleviating that pressure, and doing it among a population already trained in the process orientation and operational discipline that benefits both datacenters and military outfits, Kirby added. The Institute has formed a Veterans Subcommittee whose goal is to publicize datacenter jobs to veterans nationwide and recruit Uptime Institute members to both recruit veterans and publicize the effort. Recruiting veterans for jobs already going begging serves a noble national purpose, according to Martin McCarthy, executive chairman of the Uptime Institute and CEO of The 451 Group, who was quoted in the release: "This effort not only benefits our country's heroes, but also brings skilled and dedicated individuals to the data center talent pool." Information on the program and contact information for Uptime Institute members interested in participating in the veterans-recruiting program is available
here.
Image: Shutterstock.com/ Straight 8 Photography