In a wide ranging article on CIO.com that analyzes lots of current hiring trends, writer Kevin Fogarty focuses on the very trendy topic of virtualization and comes up with some important conclusions.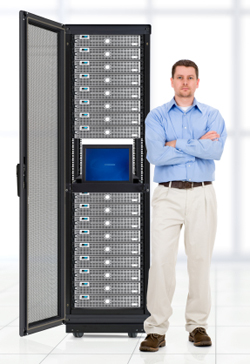 Looking at aggregated online job listings, he notices that, "Among the fastest-growing skills are virtualization - which at about 2,000 ads is 21 percent above this time last year - and cloud computing, which went from zero last year to 300 today."
One of Forgarty's interviewees, Ellis Blevins, a division director for recruiter Robert Half Technology, says, "Network administration, virtualization, system administration, those are the heavy-hitting job requests right now - the ones companies need to get themselves up to speed as the economy comes back. They want to rapidly develop and deploy applications without issues about servers and infrastructure. Everyone wants to be able to get what they need and get it quickly."
But other experts tell Fogarty that adding more virtualization doesn't mean you'll necessarily add more virtualization staff because, "Virtual servers are so much easier to maintain than physical servers that it's possible for very small staffs to manage large virtual infrastructures, reducing the number of bodies needed in the data center."
And here's a compelling stat:
A November, 2009 report from Enterprise Management Associates, which was sponsored by VMware says that in U.S. companies the average number of physical servers one administrator manages is 65. The average for virtual servers is 77. That's not shockingly high, but it does represent an increase in staff efficiency (and a reason not to need to hire more staff) of about 10 percent.
So the hottest tech trend of the year turns out to be one that doesn't lead to much hiring. What a buzzkill. Of course, if a company can save money with virtualization then perhaps it can spend it elsewhere in its IT budget and hire people to do R& D or launch new projects. We can hope anyway.
-- Don Willmott