[caption id="attachment_12073" align="aligncenter" width="458"]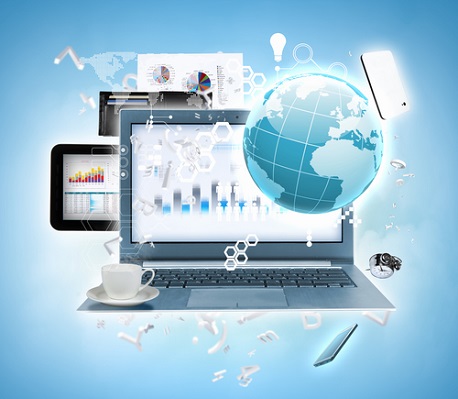 VMware supports latest Windows, future Macs in latest workstation virtualization apps[/caption] VMware has announced new versions of its desktop virtualization software with enhancements to let it handle far more powerful hardware, the latest version of Windows, the next version of OS X and the ability to build a private cloud on a user's own PC. Most of the major new functions come from new features released Sept. 4 in
VMware Workstation 10
. The new edition is able to support machines with as many as 16 virtual CPUs, 64 GB of memory, 8 TB of disk space, connections to 20 virtual networks rather than 10, support for vSATA connections, support for tablet/smartphone sensors such as accelerometers and gyroscopes, and the ability to set restrictions on the lifecycle of virtual machines that will automatically suspend, but not delete them when they expire. A Unity mode allows the new version to run Windows 8.1 with as many (or few) of the UI functions a user wants. It can also
convert a running installation of Windows 8.1 into a virtual machine
and support SSD passthrough for machines that boot from solid-state storage (SSD) devices. Support for virtual-tablet sensors allows Workstation to run on tablets and create VMs that use all the tablets' sensors. It also includes easier configuration of multiple-monitor setups and a new interface for VMware-KVM, which allows admins to work in more than one Workstation VM at a time.
There's also the ability to create time limits on virtual machines
to keep forgotten, broken or unused VMs from leaching system resources without users realizing they are even there. VMware also claims the ability to "run a cloud on your PC," but that doesn't mean it has built any of the higher abstraction or cloud-management functions directly into its workstation-virtualization software. What the company means is that VMware Workstation 10 supports applications from a particular set of VMware allies: Pivotal, Vagrant and Puppet Labs. The closest to actual cloud capabilities comes from Pivotal – an EMC/VMware spinoff created April 1 with the goal of creating the "next-generation enterprise computing platform" by combining a cloud-creating abstraction layer, big-data-managing infrastructure and analytics framework, and an agile application development environment. Puppet, an open-source hardware-configuration developer in which VMware invested $30 million in January, makes a Ruby-based application
called Puppet Enterprise
that is designed to discover and automate the process of configuring and managing hardware on multiple Windows and Unix machines. It also allows admins to create scripts or macros to automate repetitive tasks to help streamline deployment of VMs, applications and other resources and to automate routine provisioning or management functions for virtualized server environments.
Vagrant is an open-source application designed to configure and manage virtualized application development environments
using VirtualBox,
VMware or other hypervisors
and incorporate automation functions from Puppet and Chef, among others. Vagrant supports Mac OS X, Windows and various Linux distributions. A new version of VMware's Mac-supporting Fusion,
VMware Fusion 6 Professional
also shipped today with support for Windows 8.1, enhancements designed to improve performance on Macs running Intel Haswell processors and support for 16 virtual CPUs and 64GB of memory. It also supports
OS X Mavericks
– the version of OS X numbered 10.9 and more than 200 new features, which shipped in Developer Preview to Apple's OS X Developer program members in July. Like VMware Workstation 10,
VMware Fusion 6 Professional
includes support for Windows 8.1 virtual machines, the ability to limit the lifespan of virtual machines, link cloned VMs without duplicating their contents and the ability to keep users from creating any virtual machines at all. VMware Fusion 6 Professional costs $129.99, with upgrade discounts dropping the price to $69.99. VMware Workstation 10 lists for $249, with upgrades available for $119. All are available immediately.
Image: Shutterstock.com/Sergey Nivens