Pay premiums for Microsoft
certifications
are dwindling, says
a report by Foote Partners
.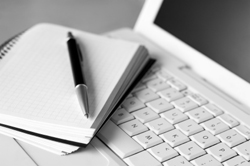 The report, which tracked 100,000 tech workers, reveals those with any of 225 specialized certifications make an average of 7.1 percent more than non-certified professionals. VMware certifications top the list, with an average premium of 8.5 percent. That's no surprise since demand for virtualization skills has been skyrocketing. Other certifications with the potential to increase pay substantially include nine of EMC's, which average an 8.4 percent pay boost, five Red Hat certifications (a 7.8 percent increase), 15 IBM certifications (7.1 percent) and six Oracle certifications (7.5 percent). The ones that offer the lowest boost are Microsoft's, which result in a 5.9 percent increase. The challenge with Microsoft is that its certifications are commonly held. The pay increase there dropped from 6.1 percent to 5.9 percent over the last six months, Foote says. Of the 19 Microsoft certifications, the most valuable is the Microsoft Certified Architect, which has the potential to earn an 11 percent increase. The least valuable is the Microsoft Certified Professional and Certified Systems Administrator, which were below the 5.9 percent Microsoft average. "I would argue that many of their certifications are not as important as they used to be," Foote
told CIO
. "There are other vendors that have more popular certifications. You're talking about a company that has lost ground over the last several years." Indeed, pay for non-certified IT skills overall increased for the fourth consecutive quarter, while certification pay declined for the 17th time over the last 18 quarters. Non-certified skills that saw the largest pay increases were
database
,
applications development tools
,
SAP/ERP
,
Web/e-commerce
and
methodology/process/management
, according to the report.