[caption id="attachment_13148" align="aligncenter" width="500"]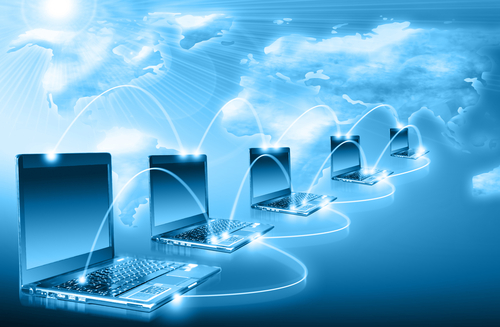 Desktone gives VMware an existing DaaS ability and reseller network.[/caption] Virtualization-software leader VMware has acquired a Desktop-as-a-Service (DaaS) provider and expanded its own hybrid-cloud datacenter-services network in an effort to accelerate the migration to virtual desktops and catch up to rival Citrix. The
acquisition of Desktone,
announced Oct. 15, is an effort to provide more alternatives to datacenters and IT staffs pressured by the increase in mobile BYOD devices, Web applications, cloud services and other alternatives to IT based on the desktop or in a corporate datacenter, according to the company's announcement. Desktone is a Lexington, Mass.-based service company that has offered virtual desktop infrastructure (VDI) services from multitenant datacenters – Desktop as a Service (DaaS) – since 2007. Desktone sells its DaaS service directly to end users and offers it wholesale to cloud providers reluctant to build their own virtual-desktop service.
Desktone pitches VDI as a simple, subscription-service-based alternative
to the cost and effort of maintaining hundreds or thousands of PCs in-house. VMware also announced it would offer its
vCloud Hybrid Service IaaS from datacenters in Santa Clara, Calif. and Sterling, Va.
, and from its first non-U.S. facility
in the U.K.
It had previously offered the service only from a facility in Las Vegas, N.V. The acquisition and the announcement Oct. 14 that VMware would expand its network of datacenters to offer more widespread hybrid-cloud Infrastructure as a Service (IaaS) subscriptions represents VMware's second reluctant recent push into the market for public clouds, according to analysts. After years of focus on selling software and relaying on its dominance of the virtualization market to ensure plenty of partners offered VMware-based cloud services, VMware was forced by the success of Amazon's AWS IaaS service into launching more than a token service of its own in August,
according to Gartner analyst Kyle Hilgendorf.
In August, VMware introduced
a cloud-based version of its Horizon View VDI products
through the vCloud Service, and promised an enterprise DaaS service by year end. VMware may have felt pressure from companies trapped in a struggle with BYOD programs and trying to cut costs, but it was primarily caught without a product or service of its own to compete directly with Citrix Systems, Inc.'s VDI-in-a-Box and other services,
according to a blog posted Oct. 15 by Forrester analyst David Johnson.
DaaS – hosted virtual desktops in Gartner's terminology – should have made up more than 40 percent of the enterprise desktop market by 2013, according to a 2009 Gartner projection. Improvements in hardware, cost, management and general acceptance of the cloud as a credible enterprise platform could make the next 12- to 18 months a big growth period for VDI and DaaS, according to a
451 Research Group report predicting 20 percent growth during 2014.
There has never been a truce in the competition between VMware and Citrix, but the split in which VMware dominates the virtual server and Citrix the virtual desktop is in danger of becoming a more head-to-head battle, as the likelihood increases that more enterprises will go to the cloud rather than virtualizing their own desktops, according to Johnson.
Desktone's analysis estimates DaaS can save 36 percent
(PDF), compared to the cost of physical PCs, and 20 percent compared to the cost of internally managed VDI. There are plenty of other rosy vendor analyses,
but the truth is that virtual desktops are not
necessarily either less expensive or easier to manage than the physical version,
according to desktop-virtualization analyst Brian Madden.
The actual cost and complexity have made the market for VDI and DaaS
far slower to catch on than nearly any analyst predicted,
raising frustration among vendors at the slow growth as early as 2010. Between 2011 and 2012, the number of companies
interested in VDI actually dropped despite increases in concern over issues that were supposed to drive its adoption,
according to an April report from Forrester. VMware's most recent DaaS effort was credible, but was entirely provided by
Desktone, making it more of a marketing arrangement than one based on technology,
according to desktop-virtualization analyst Brian Madden. Acquiring Desktone can solve that branding problem and reassure VMware customers leery of signing up with a comparative startup, and probably pressure Microsoft into either expanding its own VDI and DaaS offerings, changing its virtual-desktop pricing or both, Johnson wrote. In the meantime, VMware adds a lot of capacity to its hybrid cloud service by expanding into more facilities than was the case when the service was announced as one
largely outsourced to VMware telecom-services partner Savvis.
And buying a DaaS service from a company that not only has been in the business for years, but actually resells its multi-tenant DaaS services to other cloud providers, should give VMware a more credible and more full-featured virtual-desktop-services offering, according to according to
Gartner analyst Gunnar Berger.
Desktone supports Linux virtual desktops as well as Windows, and
offers better support than VMware for Remote Desktop Protocol (RDP),
the proprietary Microsoft remote-graphics protocol that is less expensive and often faster than alternative virtual-client protocols, Berger wrote. Ultimately, "there are a lot of little things in this vendor [Desktone] that, when you pair it up with VMware, you get some nice opportunities," Berger wrote.
Image:Shutterstock.com/ Toria