[caption id="attachment_142053" align="aligncenter" width="3443"]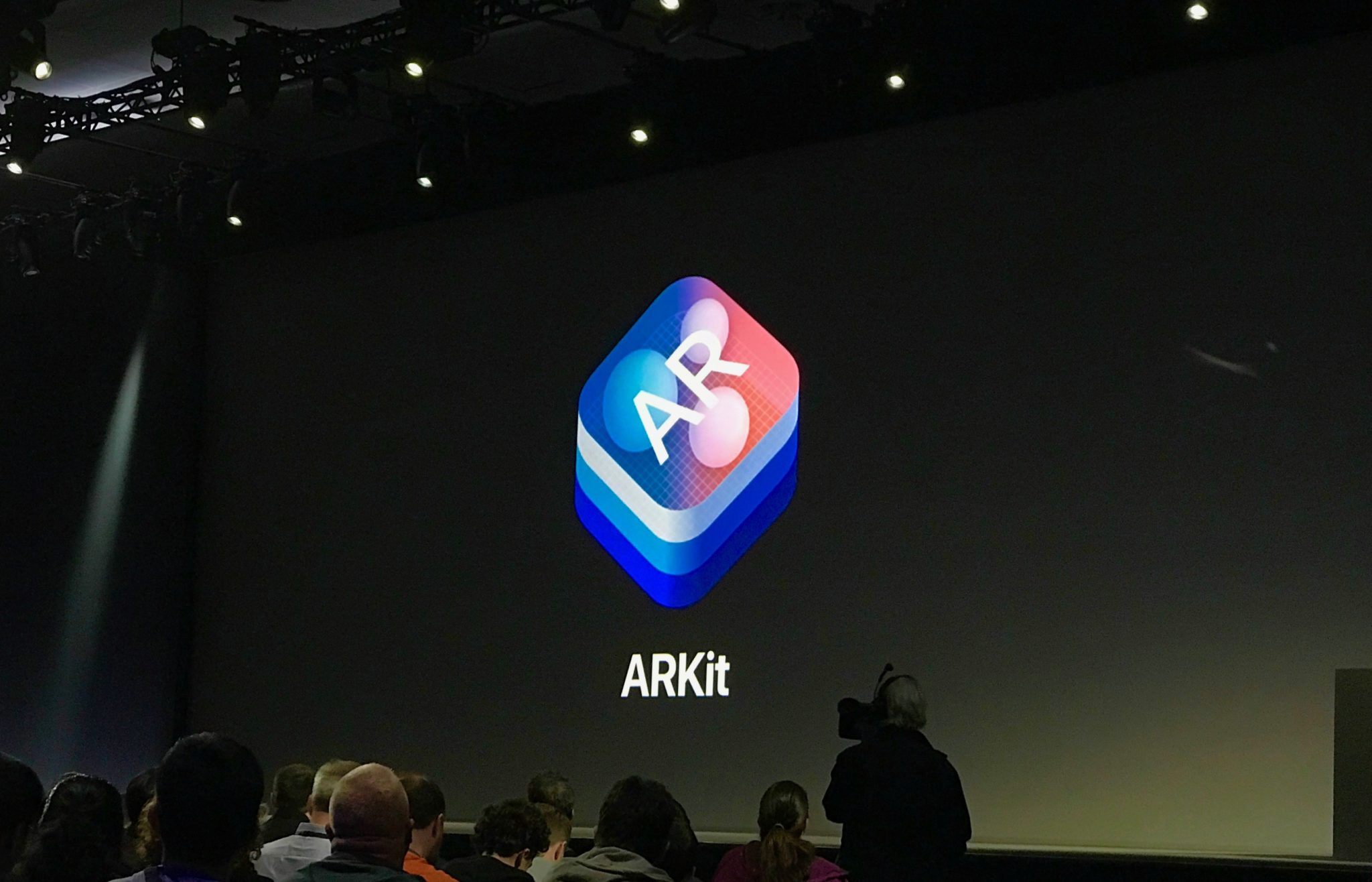 Augmented Reality (AR) via ARKit at WWDC 2017[/caption] Augmented reality (AR) is already making big waves in mobile. With Apple announcing its official foray into AR at
WWDC 2017
, developers got their hands on the tooling to make it possible. But will AR actually take over all of mobile? The aforementioned toolkit,
ARKit
, is Apple's official set of developer tools for building augmented reality experiences for iOS. It works on both iPhone and iPad (and iPod, if you still have one of those), but not Apple Watch or the Mac. Using Visual Inertial Odometry (VIO), ARKit-enabled apps get a sense of the world around them. From there, developers have options.
Some of the coolest examples
involve walking through imaginary portals into new worlds. The most useful replace everyday items such as tape measures. Far-reaching projects see AR 'videos' taking shape before your very eyes (it's very Star Wars-y). So long as an app has access to the device's camera and location data, AR is possible. Simple text or image overlays augment reality. It's fairly standard, and Apple's version is a good deal simpler than Google's Tango. (A solid example of where Tango's prowess outshines ARKit comes with the benign exercise of placing virtual furniture in a home; as Wayfair R&D lead Mike Fiesta recently told
Android Central
: "You can move things around in the room, leave and come back, and when you do everything stays in place." [caption id="attachment_143011" align="aligncenter" width="620"]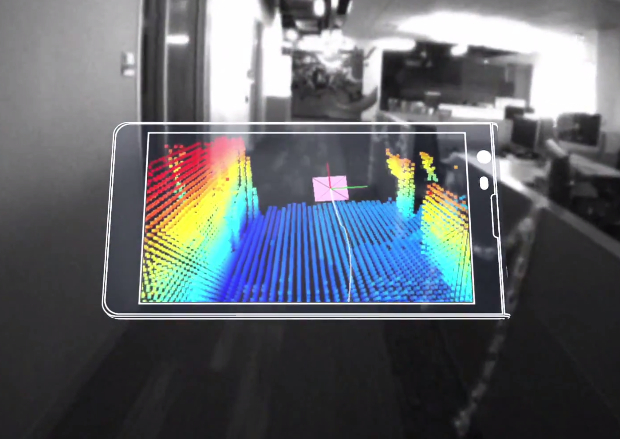 Google Tango[/caption] Tango simply gathers and tracks a broader dataset. ARKit may let you drop a chair in an open space, but Tango knows which wall you placed it on, as well as the furniture's dimensions. ARKit will let you know what a couch in your space will look like, but Tango could do something like stage a home virtually. 3D walk-throughs may let you drop your own furniture in, too. In many ways, these respective platforms are representative of Apple and Google. One wants to control the present narrative, while the other wants to pave a path to the future. In the United States, where the first AR battle-lines are being drawn,
marketshare
between Android and iOS is fairly even, but Apple is the only company ready with consumer-grade augmented reality; Google is still trying to write the future. There are AR-ready Android phones that tap into Tango's specs. Those devices are almost super-premium, though. It's hard to say what Google's 'go big or go home' methodology will yield on the augmented reality front, but it's ceded control to Apple, at least for now. Google I/O 2018 might bring some sort of AR goodness to the throng of developers in attendance, and it would undoubtedly steal the show. In the meantime, ARKit and iOS 11 drop in a month or so. For all the cool AR projects we see, there are undoubtedly some stinkers out there. Not everything is useful as an AR project. Paying bills in AR won't enhance your experience, for instance – but some upstart tech firm will certainly try it. There are entire industries where augmented reality makes almost no sense. [caption id="attachment_142293" align="aligncenter" width="2400"]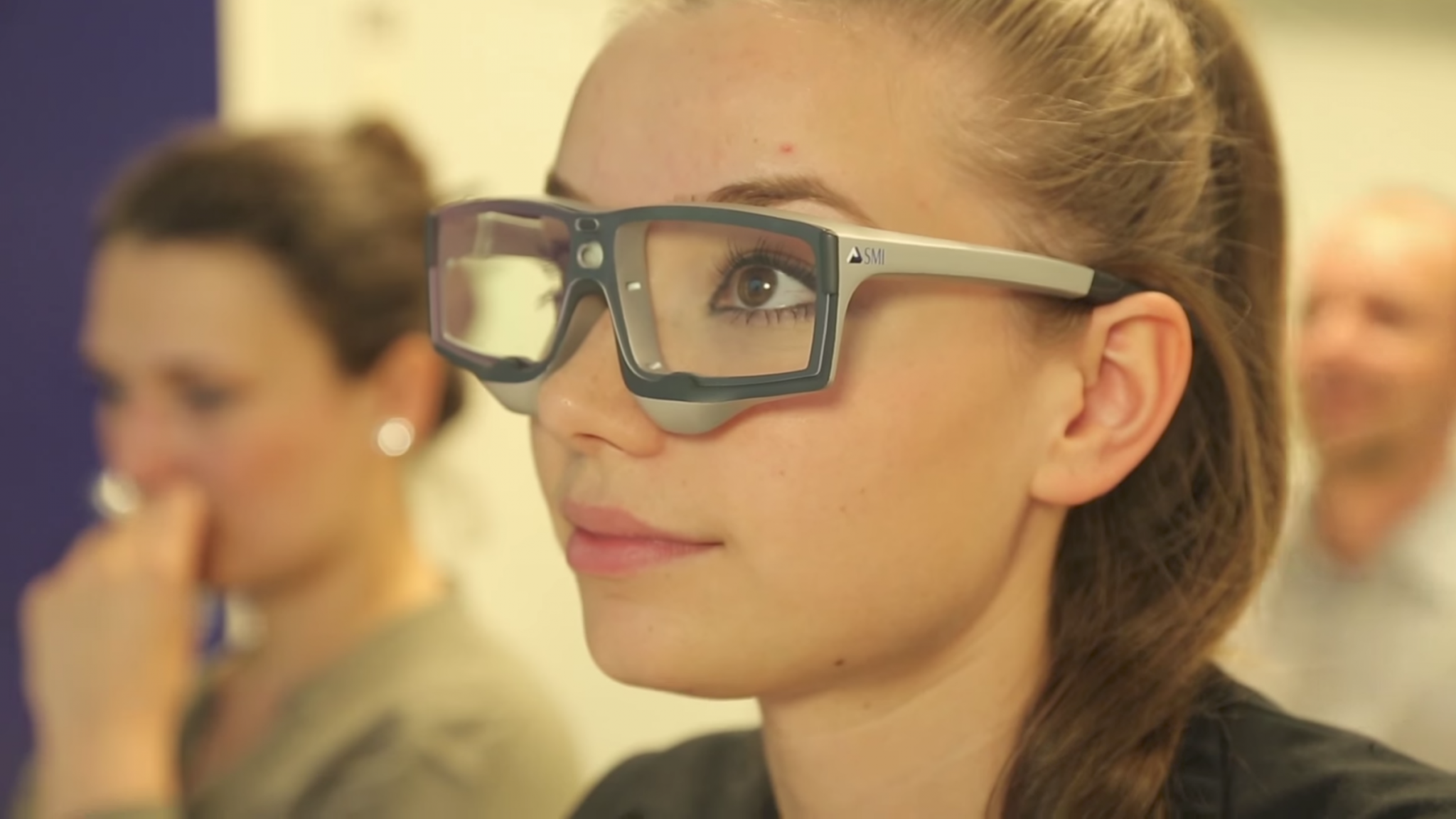 These may be Apple's AR Glasses via SensoMotoric[/caption] Apple is also believed to be hard at work on AR glasses. Paying bills with a set of discreet glasses and some accurate hand-tracking might be useful; clicking on a 'pay' button displayed on floating utility bills makes a lot more sense than waving a phone or tablet around the living room. Google's hands-free efforts are limited to virtual reality (VR). Its
Daydream
platform, introduced at I/O 2016, does for VR what Tango does for AR. It even lacks the support Google seems to have imagined for it: there are only 10 Daydream-ready devices, and you need a dedicated headset to enjoy VR fully. This is further evidence that Google and Apple don't see eye-to-eye on the future of mobile tech. AR can do a variety of things, many of them best experienced in micro-interactions. It's those short bursts of usage you enjoy in the moment; getting directions in the city, playing a quick game between chores at home, or even revisiting an item you shopped for in an app. Apple seems to have grasped that concept well with ARKit. For developers, augmented reality is worth consideration, whether it be Android or iOS. It's not an all-in venture. The app used to virtually place furniture doesn't have to leverage an e-commerce experience. AR is more technical debt, too, so we don't suggest taking it lightly. It's a feature users may simply respond well to. AR represents a dividing line for mobile technology. In a few years' time, apps will be judged on their use of it. It draws distinct lines between app categories such as games and banking. It's a new paradigm for developers, who may incur more lines of code in their apps as a result, but the long-term promise AR holds is well worth the risk.