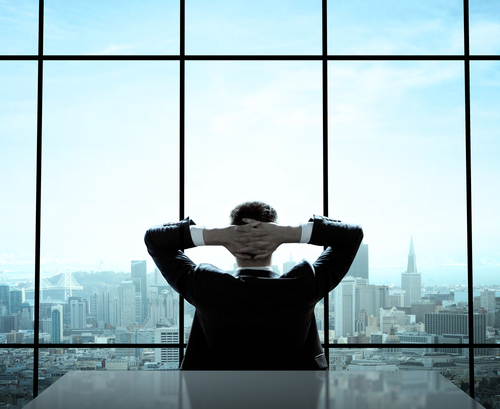 Tech professionals who want to take on the responsibilities of a
team leader
need more than great technical skills in order to do the work successfully: They have to understand the importance that communication skills play not only in working as a leader, but in obtaining a leadership role in the first place.
Click here to find IT management jobs.
Many tech pros assume that if they do their work well, leadership opportunities will come to them organically. While that's possible, don't count on it, suggests Ingrid Goldbloom Bloch, principal at Mosaic Career Services in Boston. "You need to initiate the conversation," she said in an interview. "Don't expect someone else to connect the dots." If you want to expand your responsibilities, it's up to you to make your desires known, and to manage the process of moving up.
Lay the Groundwork
Before you approach your manager, demonstrate that you're interested in growing beyond your current role by raising your visibility. Actively participate in professional associations, attend meetups, and post projects on sites such as SourceForge and GitHub. That activity will demonstrate that your interests in technology go beyond the limits of business hours, and show your boss that you're motivated to do more. Internally, take advantage of the voluntary training opportunities that crop up at most companies, even if the opportunities in question don't cover technical subjects. Completing a session on something as dry as the new payroll system, for example, shows that you're engaged in the company's overall activities. It's a small thing, but it adds to the overall story that you're trying to tell.
Understand What You Really Want
There's a big difference between an individual contributor and a team leader, Bloch notes, so it's important to educate yourself about the latter. Set up times to talk with current team leads to get their thoughts on the role's skills and challenges. Find out what the company wants from its team leads, and see if you can get a sense of the politics involved in the job.
Upload Your ResumeEmployers want candidates like you. Upload your resume. Show them you're awesome.
Do your best to figure out what kind of leaders your boss wants on his or her team. "Make sure what you think a leader needs is what your boss thinks a leader needs," is how Bloch framed it.
Make the First Approach
Once you've done all this groundwork, it's time to bring up the subject with your boss. Don't wait for your annual review—set up a meeting where you can make your case. Point out your extracurricular professional activities and demonstrate your understanding of the team lead's role. Then illustrate why you're ready to take on the new responsibilities. "Show him examples of your leadership skills and how you've solved problems," Bloch said. "Be specific. Say, 'I did
this.
I fixed
that.
'" During the conversation, put everything in the context of the company's needs. Describe how giving you a new opportunity can benefit the department by putting your knowledge and experience to wider use. In order to do this successfully, understand the needs of your manager, department, and company. Before you go in, make sure you've got a grasp of what challenges the company may be facing. No matter how the meeting goes, use it as an opportunity to get feedback. Ask your boss where he or she sees opportunities for you to advance or further develop your skills. Remember that it's an ongoing process: Tell your boss you'd like to check in again in three months so you can keep things on track. A team leader's role is to leverage technical talent with communication and management skills in a way that gets a project done on time. Demonstrate that you're ready to meet new challenges and understand your boss's needs, and you're sure to get a chance to prove your worth.
Related Articles
Image: Peshkova/Shutterstock.com