Finally, the weekend! It was a busy week of web apps, futuristic computers, pre-WWDC leaks, and a 'WTF' moment in tech we think everyone should know about.
Okay, let's get right to it!
Web Apps Just Got Really Simple
Ever heard of Flotato? No? Well, it just launched, so don't feel bad.
Flotato takes a browser tab and turns it into a standalone web app on the Mac. It's like the 'save to home screen' Safari feature on iOS, just for macOS. And yeah, a Flotato app can be anything you want.
Need a button just to check Tesla stock and ramp up your depression? No problem. Want to go right to your Amazon orders page from the dock on your computer, all so you can track what nonsense is on its way to your front door? Done!
It's a cool service, and we hope it branches out beyond the Mac very soon.
Why Are Computers Suddenly Weird Again?
Gaming laptops are usually beasts, but an Intel prototype gaming rig is hinting the next generation of computers is gonna be super-weird (image below). It's a dual-screen… thing… with a truncated keyboard. The dual-screen display also lifts up a touch, which The Verge claims is to allow for enhanced air cooling.
If you're like, 'Yeah, right, that'll never happen,' maybe you're right. But there are other dual-screen computers seeded at the annual Computex show. Engadget has a nice rundown of the goings-on under the headline "You can pry my keyboard from my cold, dead hands," which we endorse and enjoy.
I gotta say, though: The imagined scenario of a dual-screen web developer setup in the article is pretty neat.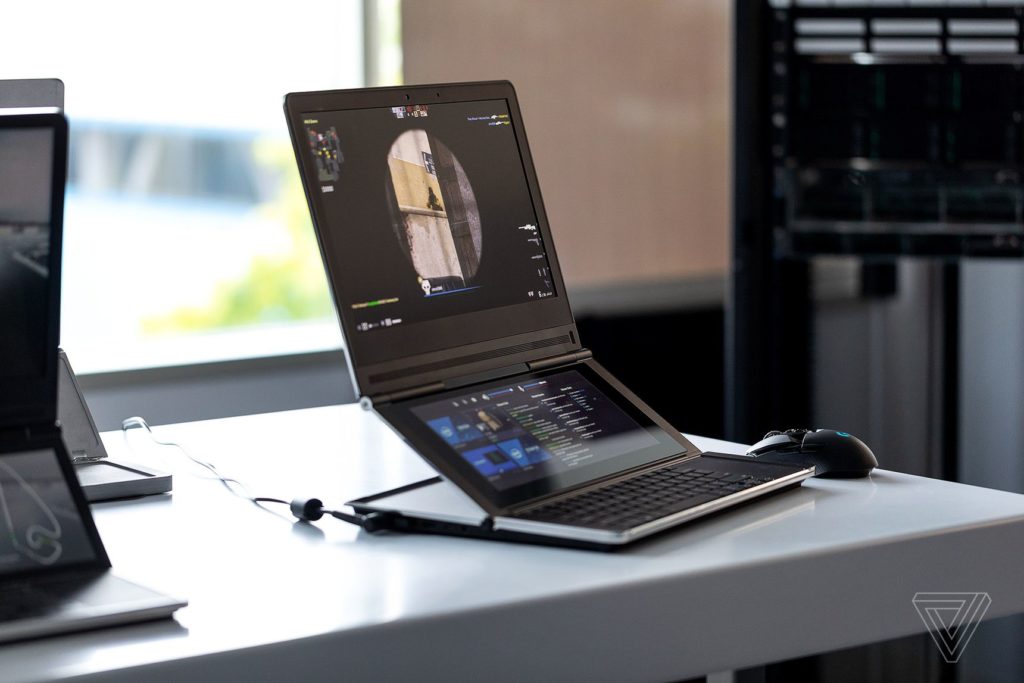 Apple Leaks a Go-Go
Ahead of WWDC, 9to5Mac has been leaking all sorts of Apple stuff. Dark Mode is all but confirmed for iOS, and the rumors of iTunes being split into standalone apps such as Music or Podcasts also seems definite.
Leaks can be annoying, but we actually appreciate them. It should get developers and designers thinking about how they want to re-design their apps to work with Dark Mode, for instance. We should also contemplate how to develop apps for the new-look macOS platform, which is about to be flooded with iPad-like apps.
Next week, the dam breaks with WWDC's opening day, and Apple will reveal its plans for developers over the next year or so. We may know which features are coming, but we don't know how it'll all work together – yet.
No, Really, WTF
Dear reader: If I have to know this, YOU have to know this.
I'm embedding the tweet thread below, presented without comment. I'm not going to ponder the why, who, or what of it all. It's weird, and Mark Zuckerberg is weird, and I'm gonna try not to think about how weird the thread below is at all over the next two days. I will apologize for two headlines about leaks this week, though. I'm sorry.
This is the true story of a Facebook employee's encounter with Mark Zuckerberg at the company urinals.

Thread: pic.twitter.com/aTIIzx1x8K— Eli Schiff (@eli_schiff) May 29, 2019
Have a great weekend!