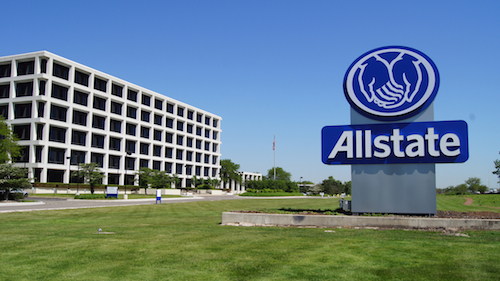 The Allstate Corporation
is the third-largest personal lines insurer in the United States, and the largest that is publicly held. Founded in 1931 as part of Sears, Roebuck & Co., it was spun off as a separate entity in 1993. Headquartered in
Northbrook
, Ill., the company has more than 70,000 employees in over 1,200 offices across the U.S. and Canada. Approximately 3,000 U.S.-based staffers work in the technology space.
Click here to find mobile-development positions.
According to the Allstate talent acquisition team, the company is expanding its mobile technology center, and currently seeks
mobile-application developers
who are ready to develop and implement innovative, customer-facing mobile applications and responsive Web technology for
iOS
and
Android
devices. Nearly all the current open tech positions are mobile, and include:
Mobile Application Developer - iOS
iOS Developer
iOS/Android Application Designer
Mobile Application Developer - iOS
Mobile Application Developer - Android
Android Developer
The acquisition team is looking for anyone with hands-on mobile application development experience with iOS phones/tablets or Android phones/tablets, as well as those who have exposure to
.NET
,
Java
,
Eclipse
and/or
Xcode
.
Upload Your ResumeEmployers want candidates like you. Upload your resume. Show them you're awesome.
How to Interpret a Job Posting
The technical requirements listed on Allstate job descriptions are pretty industry-standard, so it's important that candidates pay careful attention to the requirements and responsibilities described therein. Here are some additional tips from the company's recruiting team, many of which are pretty standard issue:
Avoid submitting a resume that has grammatical errors or is poorly structured. It's important that a candidate submits a resume that makes it easy for a recruiter to quickly review their background.
Avoid submitting cover letters or sending e-mails that read like a template. Cater the cover letter to the company, job, skills, experience, etc. Highlight valuable soft skills you can bring to the organization. It's critical that technical talent have a balance of intelligence and savvy, as well as a demonstrated ability to be customer-focused and work collaboratively with others.
Avoid applying for multiple positions with the same job title, or applying for several positions that are completely different or of varying levels. Don't feel like you have to apply for every job with the same title. Recruiters often find perfect-fit candidates who've applied to other positions in the organization, so they will call these candidates about other opportunities that might be a better fit.
Also, multiple applications hurt a candidate's personal brand. It looks like you are uncertain of your next career move and haven't approached your search thoughtfully.
The Interview Process
The interview process is a combination of a phone screening and two to three rounds of in-person interviews with the recruiter, hiring manager, other leaders, and/or members of the team. Before walking in the door, the talent acquisition team strongly recommended you have some fluency with Allstate's insurance products and services, as well its vision, mission, and values. If you want to stand out, the team thinks you need to articulate the value that you would bring to the work, and be unafraid to assert yourself by asking a lot of thoughtful questions. Finally, Allstate is a stickler for good interview hygiene. Its recruiters expect a personal "thank you" note, hand-written to each individual with whom you interviewed during the application and consideration process. Don't balk at this step: It's worth its weight in gold.
What Makes a Good Fit?
Candidates with a good cultural fit are customer-centric, have high integrity, value true diversity, and live into the Allstate purpose by being "good hands," e.g., wanting to help the customers be prepared for all contingencies. The talent team also advised that, if you want a peek into how Allstate functions internally, you heed their social media: "It's a great vehicle for learning about a company's culture."
See more Landing@ stories here.
Advice for Seasoned Professionals
Allstate is looking for "technological thought leaders who understand the importance of evolving and changing the way we compete in the today's marketplace." A skilled candidate should be an early adopter and a game-changer. "It's important," the talent team said, "for seasoned technology professionals to be knowledgeable of the latest technology trends and possess strong leadership competencies to help evolve our business." Experienced candidates are encouraged to connect with hiring personnel through social media, or to directly contact representatives at career and professional events.
Advice for New Graduates
Allstate recruits from colleges and universities across the country, and encourages students to connect while still in school. The team mentioned that they are looking for "talented and passionate students and recent grads for our open internships, Leadership Development Program, and entry-level opportunities." In addition, n00bs must remember to do their research. As the team stressed: "There is nothing more impressive than a candidate who is well prepared to have a discussion with our recruiters or hiring managers. They're the ones that ask really great questions."
Related Articles
Image: Allstate