Microsoft
board member John Thompson is tasked with leading the search for the Redmond giant's new CEO. As he winds his way through the process, there are a few points he wants Microsoft watchers to know – he's nobody's fool. [caption id="attachment_103690" align="alignright" width="300"]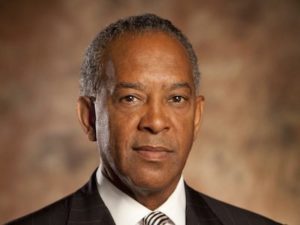 John Thompson, Microsoft Board Member[/caption] Thompson, in an
interview
with the Wall Street Journal, made several points regarding the CEO search and the various constituents who are expected to weigh in. For starters, he says he won't be "Bill's pawn." Yup. Bill as in Bill Gates, Company Founder and Chairman. In his interview with the Journal, Thompson notes he has "enormous respect" for Gates, but that he didn't take the post of Lead Independent Director to be a tool. Secondly, Thompson says the CEO search wasn't prompted by Microsoft's board throwing Ballmer under the bus, because it feared action by activist shareholder ValueAct Capital Management LP, or other investors. Thompson, former CEO of security titan
Symantec
, said the search was driven by
a decision by Ballmer to step down
after he came to understand the
restructuring plan
could take as long as seven years, which was longer than he wanted to stay.
What Thompson Didn't Say
One thing that Thompson didn't delve into was the acquisition of
Nokia's
devices and services business and how that apparently puts former Nokia CEO and past Microsoft executive
Stephen Elop as a front-runner candidate for the Microsoft CEO post
. People familiar with Microsoft's thinking, however, told Dice News the decision to acquire Nokia's assets was unrelated to its desire to find a new CEO. In other words, the Redmond giant didn't acquire Nokia's assets for the sole reason of getting Elop. And while Thompson talks of Ballmer's decision to step down after understanding the length needed for the restructuring, what he doesn't get into is how Ballmer reached that level of understanding to make that decision. The long-time Microsoft executive was nudged to the door, which he ultimately decided to open, people familiar with the matter said to Dice News.