By now you've heard this piece of career advice a hundred times: Writing a resume isn't enough. You have to "brand" yourself. But what does that really mean in practical, real-world terms? How exactly do you go about doing it?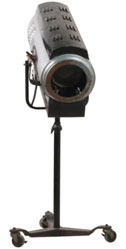 In a
CIO.com
article
, writer
Meridith Levinson
does a great job of chronicling one woman's journey in personal rebranding. It's extremely instructive to see how she did it. After 25 years, IT expert
Kim Seltzer
found herself laid off and thought she knew what she'd have to do to find another job, but an encounter with a career coach turned into a revelatory experience. Why go through the exercise? "Personal branding provides job seekers with a process for identifying their unique value and the types of employers to which they'd be best suited. It helps them run more effective and targeted job searches, and it can help them tap into the 'hidden job market' more easily." Along with the kind of resume writing and goal setting you might imagine, Seltzer's career coach suggested a truly intimidating exercise that nonetheless turned out to be incredibly valuable:
Seltzer also needed to find out how others saw her. This perspective would become the bedrock of Seltzer's personal brand. Seltzer e-mailed 49 people ranging from former employees, managers, clients, vendors, friends and family, asking them to fill out a web-based assessment of her strengths, weaknesses, skills and leadership competencies.
Do you have the guts to do that? CIO.com has other personal branding resources as well, including
tips that will help you stand out
and a list of
branding mistakes that can derail your job hunt
. --
Don Willmott