It is a grand time to be an engineer working for a messaging company, especially if one of those companies is WhatsApp or Snapchat, both of which are looking to boost their share of the growing mobile messaging market.
Face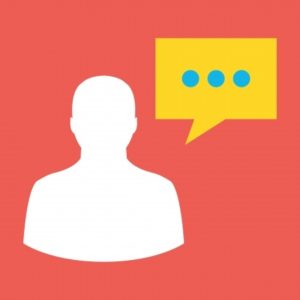 book's
massive
$19 billion cash and stock buyout offer
for the Mountain View, Calif., startup WhatsApp is expected to turn an already high demand for
mobile developers
and
engineers
into a red hot one for those who come from the messaging industry. Snapchat, which Facebook was also interested in buying at one point but didn't strike the deal, is keen to bolster its engineering ranks and plans to hire up to 50 engineers this year to supplement the 15 developers already on staff, says the
Wall Street Journal
. And to lead the charge, Snapchat enticed Peter Magnusson to leave Google, where he served as director of Google's App Engine team, to become Snapchat's VP of engineering. Magnusson is clearly no dummy.
Demand for Messaging Companies, Demand for Engineers
In a statement, Facebook founder Mark Zuckerberg described WhatsApp as "incredibly valuable," a description not surprising from a man who paid the most the social networking company has ever paid for an acquisition. Previously, Facebook's largest acquisition was the $1 billion it paid for Instagram in 2012. Facebook reportedly offered $3 billion for SnapChat in 2013 but was rebuffed. WhatsApp allows messages to be sent over Internet connections, bypassing SMS networks and the associated charges. The company, which charges users
$1 per year
, says it's currently registering a staggering 1 million users each day and claims 450 million monthly users. WhatsApp's user growth threatened Facebook, which struggled before finally gaining a foothold in the mobile sphere. Rather than playing catch-up, Facebook paid $4 billion in cash for the 5-year-old company — the rest of the purchase was in stock. WhatsApp will reportedly operate as an independent unit, and its co-founder, Jan Koum, will join the Facebook board. In addition to Snapchat, known for its leave-no-trace messaging, other messaging services in North America include
Apple's
iMessage, BlackBerry Messenger now called BBM, Facebook Messenger, and Facebook's Instagram Direct. Engineers and developers working at any of these companies or divisions are sitting pretty.
Messaging Companies Want These Skills
Both Facebook and Snapchat have job openings already posted for engineers to work on messaging projects. At Snapchat, ideal mobile engineering candidates:
Are Objective-C and iOS experts and/or Java and Android experts (or are just plain good software engineers)
Care deeply about creating an outstanding user experience
Get excited by tough technical challenges
Love learning and are passionate about helping others
And for its software engineer hires, Snapchat is looking for folks who not only have experience with mobile apps, but also with databases, and, a big plus, distributed systems. WhatsApp, meanwhile, is looking for mobile client engineers whos qualifications include:
BS in computer science or equivalent. MS or PhD is a plus
Strong Java or Obj-C programming and debugging skills

Strong

C/C++

programming and debugging skills

Experience developing native mobile apps is strongly preferred, but not required
Startup mindset