In some areas, tech job trends followed surprising paths during 2012. Big Data and cloud efforts, for example, were stymied at some companies by architectural, cultural and organizational issues that got in the way of data sharing, meaningful analysis and effective migration. The result: CIOs slowed down their hiring to explore possible solutions.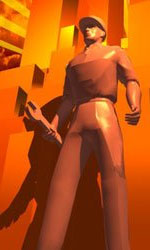 The good news, according to David Foote, CEO of researcher Foote Partners, is that hiring should ramp up in these areas in 2013 after deciding to weave architectural competencies into every role. Essentially, they're looking for professionals who can break down internal silos by creating capability road maps and applying their tech skills within what he calls "situational architecture." But, he notes, don't be on the look out for new job titles. It's the skill sets of existing jobs that are going to change. Foote spoke with me from his office in Vero Beach, Fla.
Which cloud roles will grow or emerge in 2013?
The hot roles will include developers and engineers who can develop software for the cloud, as well as infrastructure experts responsible for overseeing data migration, vendor performance and other first-generation projects. Companies are looking for next-generation enterprise architects who understand how the cloud fits into the company's existing structure, along with cloud administrators and resource planners who can estimate enterprise-level needs for computing capacity. Security specialists will continue to be in demand, but they'll need the ability to identify and mitigate cloud-specific risks.
Will Big Data create new roles?
Hadoop experts and data analysts will continue to be in demand, but we'll also see a need for data-centric developers and system administrators specializing in relational database management and open source platforms. Given the challenge of compiling and analyzing Big Data, we'll also see the creation of a hybrid analyst/architecture role and a growing need for data scientists who have experience with statistical analysis, or MBAs instead of Ph.Ds.
Any other roles that'll grow next year?
Mobile application developers, wireless engineers and wireless security experts will be in demand, as companies explore the next phase of mobile computing. On the other hand, the pure Web developer is becoming extinct. The version of that role requires industry knowledge as well as e-commerce and social media expertise.
Who's likely to lose ground?
IT generalists will continue to diminish. People are going to be more specialized and require tech skills as well as industry or functional knowledge. And with few exceptions, there'll be fewer roles for professionals who've hitched their wagon to a specific vendor. The market value for vendor-issued certifications continues to plummet. In fact, there'll be fewer roles for isolationist engineers, Java developers, infrastructure specialists and so forth. The new roles will require multidimensional skills and broad thinking rather than a vendor-driven, myopic approach.