Resumes have one purpose: to get the interview. Whether it's by phone or face-to-face, the
interview is the perfect outcome
of a great resume.
Now, pundits will tell you there are many ways to write a resume. The biggest disagreement is this one: The one-page resume or the multiple page resume. I come down on the side of multiple pages. Here me out.
A single page resume isn't good enough for a career longer than five years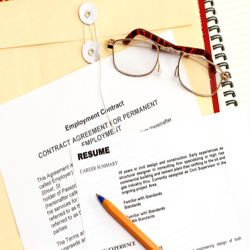 If you've been in the workforce for more than five years, a single page isn't going to hold all that you need to show. By now, you've increased your job skills from a few to many. You have probably held multiple positions with different companies. And you've had a few more
important results
than just one or two in five years, or you're really not cutting the mustard. One page resumes stymies your ability to showcase your work.
Multiple page resumes help with key word searches
Key words are
critical to finding your resume
among the thousands in a recruiter's database or here on Dice. Saying "project manager" once in one page for a single position doesn't make a robust search engine find. Leaving out job skills critical to your work - or supplemental to your work - doesn't help a search engine find your needle in the haystack of electronic resumes. Key words need to be used more than once, but not too often. Longer resumes help you do that.
Longer resumes enable better explanations of context, actions and results
A key trait of a resume is to show what you did to give great business results. You do this by showing the context of the work, actions you took and the results you achieved. Even though you do this with bullet points, a longer resume allows you to have more complete statements about the work you do. Once past the whims of the search engines, the person reading your resume and
accepting or rejecting
it needs to understand the work you do to figure out if you can handle the prospective job. That understanding and the fit with the job description triggers the interview call. Short resumes shortchange your ability to describe the terrific business results you've achieved.
Longer resumes allow you to show more details
This is a little different from context, actions and results. For example, I took off my resume that I had worked with the state government as one of my customers. But when applying for state government jobs, that little fact is critical. Because you've worked in that environment and understand some of the rules and culture, you get a leg up on others. Short resumes don't give you the ability to show
the details that can make or break
you getting the interview.
Make the first page of the resume the summary
Make no mistake: the first page of the resume is the most critical page. You need to overcome the job skills hurdle and have a story that presents a great summary of what you bring to the table. The first page shows that you can do the job. The rest is equally important: it
proves
you can do the job sufficiently enough to get the interview. And the interview is the goal. One caveat: Don't go too long. Two pages is a good length to shoot for.
-- Scot Herrick