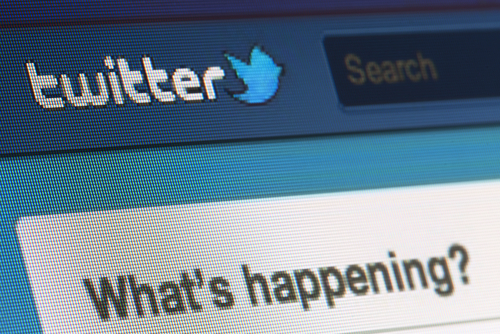 When Facebook launched its initial public offering in May 2012, ordinary investors scrambled over each other to snatch up stock in the social network. That proved a very bad move for many people, as the stock's value plunged over nine of the next thirteen trading days. "When it comes to the U.S. market for initial public offerings, though, Facebook was just a high-profile flop in a series of lesser-known flops,"
The Wall Street Journal
opined a couple weeks after that rough opening. "Overlooked is that Facebook decided to make its entrance into an U.S. IPO market in the dumps." Although Facebook's stock price subsequently recovered, that sort of public controversy is something that Twitter would desperately like to avoid as it heads towards its own IPO later this year. In contrast to Facebook, which targeted a valuation of $38 per share (valuing the firm at roughly $104 billion), Twitter plans on pricing its shares between $17 and $20, which could raise anywhere from $1.4 billion to $1.6 billion during the IPO, according to
The New York Times.
"A deal like Twitter is large and important, but it's not a test of the I.P.O. market," an anonymous underwriter
told the newspaper
. "It's more a reflection of the health of the I.P.O. market and the attractiveness of the company." Twitter's conservatism comes despite signs that the U.S. IPO market is a healthy one; given the interest in tech stocks in general, it's likely that the company could aim for a much higher IPO valuation. But everybody involved in the rollout is playing it safe—perhaps in a nod to the challenges Twitter could face in maintaining revenue and profit growth. In late 2012, Twitter announced that it had 200 million monthly active Twitter users; according to the company's Form S-1 released six months later, that number had barely increased to 215 million. That's an indication that the service's growth is leveling off. At the same time, Twitter is also bleeding cash: revenues for the first six months of 2013 totaled $253.6 million, a 107 percent increase from the same period in 2012, but net losses also rose by 41 percent to $63.9 million. Slowing growth and continued financial losses aren't necessarily enough to dissuade investors, so long as there's ample belief out there about Twitter's future prospects—something the company is trying to play up as the IPO approaches. "Since our inception, our user base has primarily grown organically and virally,"
the company wrote in its S-1.
"Industry sources estimate that as of 2012 there were 2.4 billion Internet users and 1.2 billion smartphone users, of which only 215 million are MAUs [Monthly Active Users] of Twitter." But no matter how long its potential runway, Twitter could lose a lot of goodwill if its IPO proves a spectacular bust—hence its more conservative approach.
Image: PiXXart/Shutterstock.com