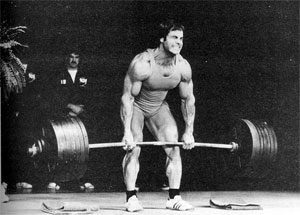 Over the past five years, one of the sweeping themes of IT transformation has been the migration of talent from the server room to the board room. Yes, CIOs have been around for a long time, productively sitting at the right hand of CEOs. But only with the emergence of Web-enabled operations and increasingly mobile and virtual workforces have tech experts been looped into the business in a truly consultative way. Today their goal isn't just to keep systems up and running and well-maintained. It's to interweave technology into business processes so it plays a bigger role in how work gets done efficiently and has a measurable impact on the profit side of the balance sheet. And so we arrive at a new buzzword being heavily promoted by Forrester Research and other industry analysts: "
empowered business technology
." Here's the idea: Because technology is increasingly easy to acquire and use, because business managers are increasingly choosing their own preferred tech solutions, and because the global marketplace is demanding more speed and agility, centralized IT will fade away and be replaced by a much more consultative entity. As Forrester puts it:
Today's IT and business leaders should prepare by rethinking the role the IT department plays and how technology staff engages the business, shifting from controlling to teaching and guiding.
Ah, yes, control. Outside of basic operations and infrastructure, IT will have to learn to let some of it go.
As ZDNet describes it
, "Empowered BT will move many IT roles away from a tactical approach and more toward a strategic one." Enterprise architects, application developers, and sourcing and vendor managers will have to think of themselves as business consultants, not tech enablers. And to succeed, they'll have to have more freedom to innovate, experiment and make their own decisions, getting out from under the thumb of traditionally dictatorial CIOs used to picking solutions and shoving them into the hands of users who may not want them.
Here's an interesting quote
from a Forrester analyst: "A lot of venture capitalists won't fund startups if they find an IT organization in the business plan." Really? Wow. That suggests a future org chart quite different from the org charts IT works within today. In this vision of the future, technologies will be easy to find and implement outside of IT control -- even today an intern could set up a fairly effective social marketing system in Facebook without ever asking IT for help -- so IT may as well position itself at the center of the business operation and explain how tech solutions are really business solutions. In one often-used analogy, the CIO of the future will be like a movie producer, bringing together money, ideas and independent teams of talent to create the final product: a movie, or in this case, a profit-making business solution. He or she won't be a dictator but rather a dialed-in consensus builder, compromiser and cheerleader, thinking of the business first and the technology second. Credit smartphones, the cloud, the Internet or whatever else, the ground is shifting beneath IT, and your task is to ride it out. For years, recruiters have been saying that tech experts need to display a certain level of business savvy and not simply head into job interviews with a litany of nuts-and-bolts accomplishments. The fact that you installed the new servers is great, but the fact you recommended deployment of a new CRM system on those servers that ultimately brought in 20 percent more clients is even better. Congratulations, you're hired. Now don't expect the CIO to ask you what kind of servers you want to install next. Expect him or her to ask you how to squeeze a day out of order fulfillment time. In the future, we'll all be consultants. Photo:
Wikimedia