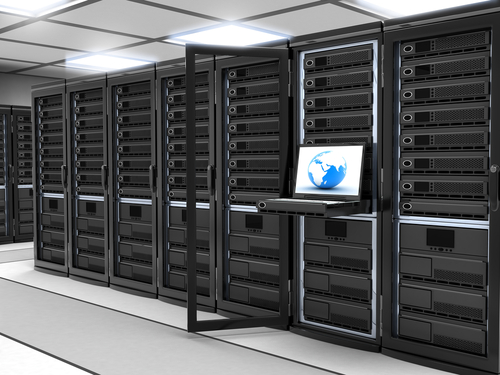 Chinese social networking giant Baidu said this week that it will spend a massive 10 billion yuan ($1.6 billion) on a cloud-computing center in China, potentially one of the largest investments ever for a data center. Rival Tencent also announced plans to build out a pair of data centers in the region, according to reports. The facility, to be built inside the Shanghai Qingpu Industrial Park, will include 100,000 servers,
DatacenterDynamics reported
. (In other foreign data center news, IBM announced Sept. 6 that it had opened its $30 million "Smarter Data Center," located at the IBM Technology Campus in Guadalajara, Mexico.) Baidu is essentially is the Google of China, enhanced even further with the Wikipedia-like Baidu Baike online encyclopedia. In September 2011, Baidu ranked 6th overall in the Alexa Internet rankings, according to Wikipedia. All that traffic requires a massive infrastructure investment, and the Chinese company appears ready to make it. Baidu touted the investment at a conference this week at its Baidu Technology Innovation Forum in Beijing, without disclosing specifics such as an estimated date of completion. It also announced a mobile browser and a version of the Android operating system. The new data center
reportedly covers 120,000 square meters
, with a build-out time of four years. Once complete, its will store an estimated 4,000 petabytes of data and feature its own server architecture, DatacenterDynamics added. That architecture could rely on parameters established by
Facebook's Open Compute Project
. All told, the data center should contain more than 700,000 CPUs with about 3 million cores in total. Would Baidu's investment be the largest in a single data center, assuming the facility is a single site? It's a reasonable guess. In terms of investment, the largest publicly disclosed data center is Apple's $1 billion facility in Maiden, North Carolina, which covers 500,00 square feet. According to
Data Center Knowledge
, financial giant JP Morgan has spent $500 million on each of its data centers—the same amount that Microsoft spends on average—while Google spends about $600 million in data center investments for each of its campuses. Baidu has said nothing about the actual construction; while Apple has built solar farms around its Maiden facility in part to placate environmentalists, Baidu is under no such pressure. China has traditionally powered its energy infrastructure via coal. On the other hand, efficient use of green technologies could save the company money.
Image: Vladru/Shutterstock.com