[caption id="attachment_8801" align="aligncenter" width="516"]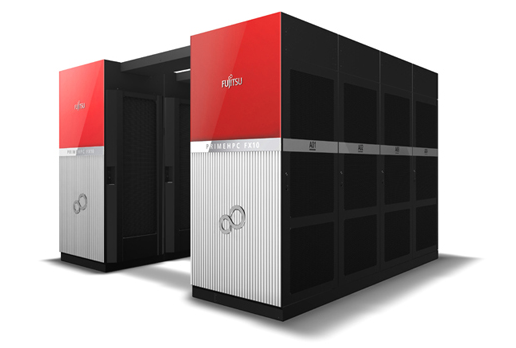 Supercomputers remain an essential part of the company's bottom line.[/caption] There's now a possible explanation for why Fujitsu's chief executive wasn't on stage to help
introduce Oracle's SPARC T5 processor this week
—he was being replaced. Fujitsu named Robert D. Pryor to the role of president and chief executive of Fujitsu America, where he will be responsible for overseeing the company's IT organization, including servers and cloud storage, plus mobile devices. Pryor joins Fujitsu from Genpact, formerly known as GE Capital International, where he was responsible for all revenue and top line growth, including sales. Genpact isn't an IT organization, per se; instead, it developed something called "smart enterprise processes," or business processes with measurable outcomes. Although Fujitsu apparently felt it was time for a change in leadership, the company—in servers, at least—is performing well. Unfortunately, "well," in the server business, means holding steady; Fujitsu's
unit sales during the fourth quarter
remained essentially flat, dropping just 0.1 percent against a market that shrunk 0.2 percent in aggregate. (Aside from Cisco, which reported 40 percent unit growth, all of the other vendors among the top five shrank.) No one can argue that Fujitsu didn't demonstrate growth in the high-performance computing business, either: the company, helped by a $500 million sale of the K computer to Japan's RIKEN,
enjoyed a 470.5 percent increase in revenue in that segment
. Pryor's task will be to forge relationships with Fujitsu's partners, among them Intel, Microsoft, Oracle, SAP, Salesforce.com, Symantec, and its network of resellers. At Oracle World last fall, Noriyuki Toyoki, corporate senior vice president at Fujitsu, was given the hour before CEO Larry Ellison's keynote address to
unveil Project Athena
, a next-generation server architecture. Ellison himself promised that Athena would result in the fastest Oracle database processor on the planet—presumably even faster than Oracle's own. However, Fujitsu was nowhere to be found at the actual unveiling of the SPARC T5—and Ellison did not mention Athena or Fujitsu onstage. Pryor released a statement with the usual platitudes. "I am thrilled to join Fujitsu," he wrote. "As one of the most well-respected IT services companies in the global technology industry, Fujitsu represents a gold standard for delivering quality information technology solutions and services. I look forward to further expanding its human-centric strategy, increasing innovation and collaboration, and continuing the tradition of superior customer service and client-first approach." Fujitsu Japan obviously brought Pryor in to goose sales. But it appears he has the management lingo down as well. Pryor was also able to boast that his organization had won a contract to supply the optical gear for a 100-Gbit network that Canadian telco TELUS will install, which both companies announced March 26.
Image: Fujitsu