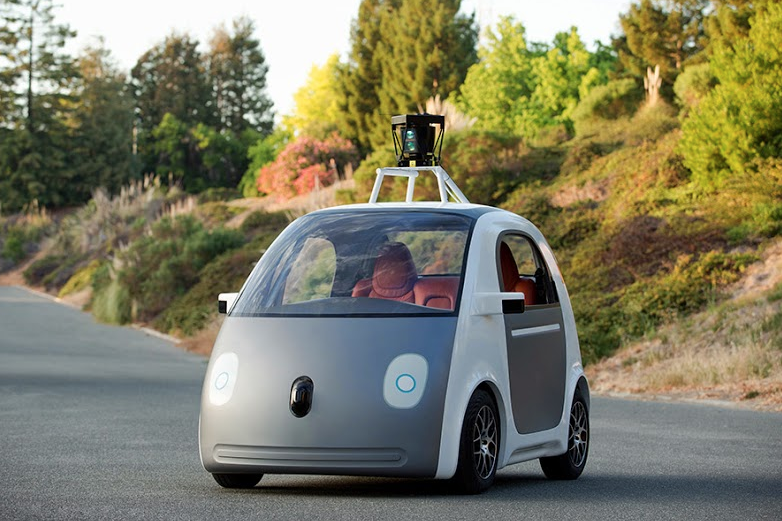 Will Google become Uber's next big competitor? That's what some tech pundits and bloggers are theorizing after
a Bloomberg report
that suggested Google is prepping its own Uber-style ride-hailing app, which will rely on self-driving cars.
Click here for automotive-related jobs.
Although Google's research lab, Google X, has spent considerable time and resources developing cars that can pilot themselves thanks to high-tech sensors, Google remains tight-lipped over its broader plans for the vehicles. If the company decided to jump into the ride-hailing game, it would immediately create huge problems for Uber, which is not only a recipient of Google Ventures funding, but needs Google Maps in order to operate its service. Uber has its own self-driving vehicle project in development, in conjunction with Carnegie Mellon University, but such efforts are years behind Google's initiative. In 2014, Google announced that its self-driving cars had spent a good portion of the previous year cruising the streets of Mountain View, California, where the search-engine giant is headquartered. At the time, a press information officer for the Mountain View Police Department told the media that local law enforcement
hadn't cited any of the self-driving cars for traffic violations
, which suggests a certain degree of technological sophistication on the cars' part. Google claims that its self-driving cars have become much better at detecting the hundreds of objects and situations that arise in the course of driving down a typical street, such as other cars, people, cyclists, and train crossings. But more development—not to mention government lobbying and public outreach—is likely necessary before Google can take those cars "in the wild." In the meantime,
an anonymous source told the Wall Street Journal
that Bloomberg's report is "blown out of proportion."
Upload Your ResumeEmployers want candidates like you. Upload your resume. Show them you're awesome.
Related Articles
Image: Google