As
Microsoft
ramps up its Los Angeles-based Xbox Entertainment Studios, you have to wonder whether its goal is to bring innovative platforms to old-school media, or old-school media to innovative platforms. If the top-down hiring is any indication, it may be the latter.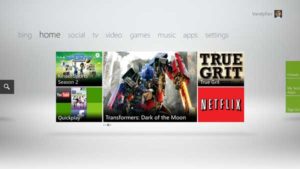 Yusuf Mehdl, senior vice president of Redmond's interactive entertainment business, says that Xbox users are more interested in videos and music than those who play with other Internet-related consoles. In that context, hiring Nancy Tellem last September as entertainment and digital media president makes perfect sense. As gaming consoles become full-spectrum entertainment platforms, games — at least on the Xbox — could be less important.
The Plan
Microsoft has said that its goal is to make XES a one-stop shop for entertainment, allowing users to switch between DVDs, entertainment content and video games. If that means creating evolved technologies to make this happen, it's innovative. If it means just bulking up its programming, maybe not so much. The word is that Tellem, formerly Les Moonves' co-pilot at
CBS
, will be seeking diverse and far-reaching partnerships. Since 2011, Xbox Live has made content deals with more than 40 U.S. and international providers including Bravo,
Comcast
, HBO GO,
Verizon
FiOS, Syfy and the BBC. Tellem will likely continue to massage these alliances, and probably go further afield to develop original cable-quality content, reality programming and live-streaming events. It's also been reported that sports will play an important role in XES. News about the studio launch has been tightly controlled. Based on her limited quotations in entertainment industry publications, Tellem's seeking to be a "pioneer" in the future of interactive television, though she hasn't elaborated on exactly what that means. Tellem's also said that Microsoft is planning to launch more than 40 new voice-controlled, customized TV and entertainment apps on Xbox this year. Tellem, who said she wants "to bring entertainment into a new era," will attempt this while partnering with the slow-moving movie and television industry. For the early adopters that Microsoft wants on board from the start, this is hardly an announcement. Avid users need something more tangible to look forward to if they're going to perceive any of these apps as worth accessing.
Bulking Up the Top
Tellem's senior management team now includes Michele DeLorenzo as SVP for strategy and business development, and Jada Miranda as SVP for creative. Previously, De Lorenzo handled monetization partnerships for
Yahoo
, Comedy Central,
MTV
, Nickelodeon and Virgin. Miranda was SVP of drama programming for
NBC
and has experience as a programming executive and producer at HBO. But while both have impressive resumes, both are conservative hires. Another potential wrinkle is that some of the new XES team will remain in Vancouver and Redmond. They're led by Shannon Loftis, studio head at Microsoft's Good Science. Loftis's crew includes Wil Mozell, general manager of Sports Entertainment Group and the BigPark and Skybox studios. There's also Lynne Hill
,
partner studio manager, and Jenni Locati, director of studio operations and business management. Microsoft being Microsoft, its embrace of Hollywood should at least include as much love for new — meaning
new —
tech. But it remains to be seen where XES's energy will come from. Naming a wunderkind developer to the leadership team would have generated more steam. In terms of its other hiring needs, the company's been mum, so it's anyone's guess as to what direction it will go as it continues to staff up. From the Tellem hire on down, Microsoft is remaining cautious. If XES is going to make a real competitive leap, let's hope its leadership will get out of the boardroom and put their ears to the ground for the sound of cutting edge, creative tech. That will make for more interesting products, and more interesting jobs. Image: Microsoft