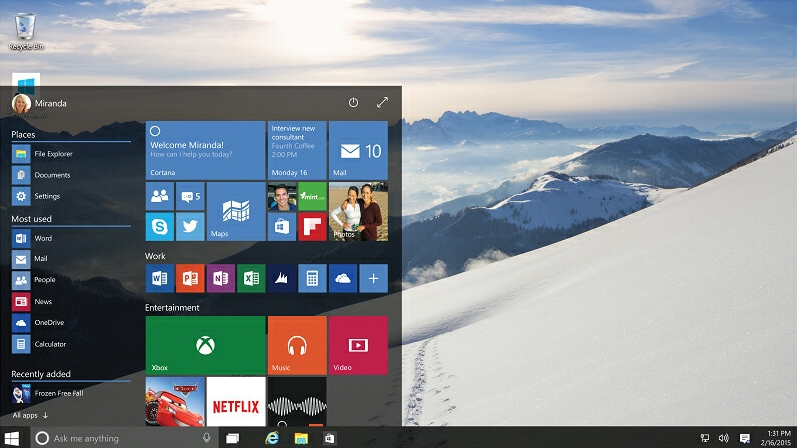 Windows 10 will reportedly be the last version of
Windows
. No,
Microsoft
isn't going out of business; rather, the tech giant has decided to stop looking at Windows as a series of distinct releases, and start treating it as a continually updated service. "Right now we're releasing Windows 10, and because Windows 10 is the last version of Windows, we're all still working on Windows 10," said Microsoft developer evangelist Jerry Nixon,
according to The Verge
. A company spokesperson later backed Nixon's statement, explaining that Windows will receive "new innovations and updates in an ongoing manner." Considering how Microsoft has made no secret of its recent attempts to become more of a cloud-centric company, transforming Windows into a service makes perfect sense. Browsers, mobile operating systems, and cloud-based software platforms all update continuously, often without their users recognizing the changes. Windows-as-a-service would also negate the need for annoying traditions such as the once-a-month Patch Tuesday, in which
systems administrators
rushed to fix lists of bugs and vulnerabilities issued by Microsoft. (The elimination of Patch Tuesdays, in turn, will deprive hackers around the world of the always-hilarious Exploit Wednesdays.) But Windows-as-a-service also begs the question: How will Microsoft continue to make money off its core operating system? Every few years, the company could depend on generating enormous revenues from a new version of Windows, as consumers and businesses rushed to upgrade. Microsoft will presumably continue to collect licensing fees from PC makers installing Windows on new PCs, as well as businesses, but constant updates may result in consumers contributing far less to Windows revenues. That is, unless Microsoft doesn't make certain upgrades free. There's also the possibility that Microsoft is planning to draw more revenue from sales of Windows apps, which could offset any cash lost to this Windows-as-a-service idea. Whatever the ultimate scenario, it's clear that Microsoft CEO Satya Nadella is leaving his own stamp on how the company is run.